Beginner
Mark as New

Bookmark

Subscribe

Mute

Email to a Friend
anyway to tweak dmvpn spoke to spoke dynamic tunnel
In my DMVPN network, assuming I have 2 spokes A and B both are advertising the same prefix 10.1.1.0/24. In case, if spoke C want to access 10.1.1.0/24, how will NHRP decide which spoke should it build dynamic tunnel with, A or B?
I assume NHRP will choose the spoke based on routing table. however, if hub choose spoke A as best path for prefix 10.1.1.0/24, if there anyway to fool NHRP to build dynamic tunnel with B if C want to access 10.1.1.0/24?
What I want to achieve here is when hub want to access 10.1.1.0/24, it choose spoke A, when other spoke want to access 10.1.1.0/24, it will build dynamic tunnel with spoke B to access it.
1 ACCEPTED SOLUTION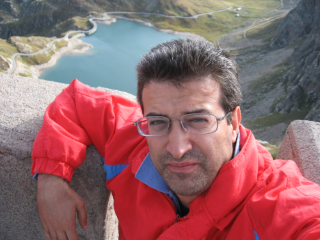 Hall of Fame Master
Mark as New

Bookmark

Subscribe

Mute

Email to a Friend
Hello @Daniu Happy BGP ,
if Spoke A router is down its NHRP registration will expire on HUB/ NHS NHRP server and so PBR should revert to standard destination based routing and it should use Spoke B. But this should be tested as suggested by other colleagues.
You can use set ip next-hop SpokeA verify-availibilty in the route-map if supported to speed up convergence.
>> And in case, there are 2 routers for spoke A and 2 routers for spoke B how can PBR point to 2 routers?
Your scenario is becoming very complex at this point . I see two possible options :
a) as an approximate solution "half" subnets internal to HUB are pointed to Spoke A1 and "half " are pointed to Spoke A2 using appropriate ACLs this will provide a form of load sharing but no guarantees on effective load balancing.
b) if you have dual HUB and use GLBP for internal LANs you can have HUB1 to point to Spoke A1 and HUB2 to point to Spoke A2 again this is a form of load sharing
Hope to help
Giuseppe