Highlighted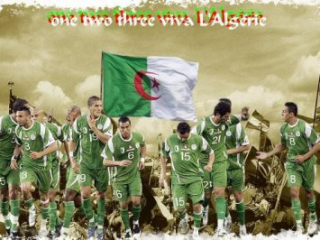 Beginner
Mark as New

Bookmark

Subscribe

Mute

Email to a Friend
can not enable embedded-Service-Engine on 2911
hello, i cann't enable embedded-Service-Engine on cisco2911 router
this is the output:
ALGER#show ip interface brief
Interface IP-Address OK? Method Status Protocol
Embedded-Service-Engine0/0 192.168.216.1 YES unset up down
GigabitEthernet0/0 192.168.216.1 YES NVRAM up up
GigabitEthernet0/1 unassigned YES NVRAM down down
GigabitEthernet0/2 unassigned YES NVRAM administratively down down
ALGER#conf t
Enter configuration commands, one per line. End with CNTL/Z.
ALGER(config)#interface embedded-Service-Engine 0/0
ALGER(config-if)#service-module enable
Memory size does not meet the requirements of Embedded-Service-Engine0/0
ALGER(config-if)#
ALGER#show version
Cisco IOS Software, C2900 Software (C2900-UNIVERSALK9-M), Version 15.1(4)M5, RELEASE SOFTWARE (fc1)
Technical Support: http://www.cisco.com/techsupport
Copyright (c) 1986-2012 by Cisco Systems, Inc.
Compiled Tue 04-Sep-12 16:37 by prod_rel_team
ROM: System Bootstrap, Version 15.0(1r)M15, RELEASE SOFTWARE (fc1)
GW-DE-ALGER uptime is 3 weeks, 2 days, 18 hours, 9 minutes
System returned to ROM by reload at 15:37:21 GMT Thu Nov 8 2012
System restarted at 15:38:56 GMT Thu Nov 8 2012
System image file is "flash:c2900-universalk9-mz.SPA.151-4.M5_2.bin"
Last reload type: Normal Reload
Last reload reason: Reload Command
This product contains cryptographic features and is subject to United
States and local country laws governing import, export, transfer and
use. Delivery of Cisco cryptographic products does not imply
third-party authority to import, export, distribute or use encryption.
Importers, exporters, distributors and users are responsible for
compliance with U.S. and local country laws. By using this product you
agree to comply with applicable laws and regulations. If you are unable
to comply with U.S. and local laws, return this product immediately.
A summary of U.S. laws governing Cisco cryptographic products may be found at:
http://www.cisco.com/wwl/export/crypto/tool/stqrg.html
If you require further assistance please contact us by sending email to
Cisco CISCO2911/K9 (revision 1.0) with 483328K/40960K bytes of memory.
Processor board ID FGL162012UH
3 Gigabit Ethernet interfaces
1 terminal line
4 Voice FXO interfaces
DRAM configuration is 64 bits wide with parity enabled.
255K bytes of non-volatile configuration memory.
250880K bytes of ATA System CompactFlash 0 (Read/Write)
License Info:
License UDI:
-------------------------------------------------
Device# PID SN
-------------------------------------------------
*0 CISCO2911/K9 FGL162012UH
Technology Package License Information for Module:'c2900'
-----------------------------------------------------------------
Technology Technology-package Technology-package
Current Type Next reboot
------------------------------------------------------------------
ipbase ipbasek9 Permanent ipbasek9
security None None None
uc uck9 Permanent uck9
data None None None
Configuration register is 0x2102
Highlighted
Cisco Employee
Mark as New

Bookmark

Subscribe

Mute

Email to a Friend
Highlighted

Hall of Fame Master
Mark as New

Bookmark

Subscribe

Mute

Email to a Friend
Suppose you can enable it, what would be the use you intend to do with it ?
Highlighted
Mark as New

Bookmark

Subscribe

Mute

Email to a Friend
will be used for Cisco Unity Express ,
we have another cisco2921 with CUE and NME-UMG with 512MB memory and work fine !