Cisco C921-4P router causing private network to show as Unidentified
Options
Mark as New

Bookmark

Subscribe

Mute
‎12-06-2022 09:29 AM
Hello,
I have a Windows Embedded Standard 7 system that has two network connections, House and Private. I need the House connection to show up as a Public network and the Private connection to show up as a Work network.
The House connection is connected to my company's network and is getting a DHCP address. The Private is connected to on of the 4 layer 2 switch ports on my Cisco C921-4P router. I am using the router to NAT the private network back to the House network. See drawing below.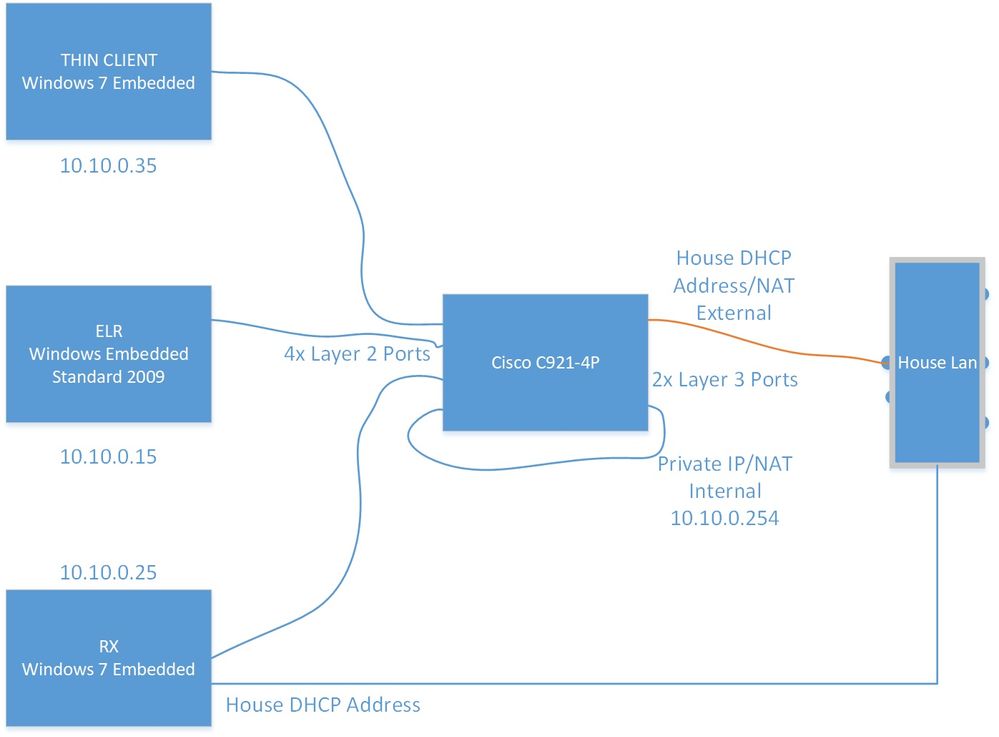 The issue I am having is that when I connect the Private connection from the Win 7 system to the Router, the network shows up as an "Unidentified Network" and the option to change the network type is grayed out. If i plug that same connection into a Windows Server 2019 system that is doing NAT, it works fine. I am able to change the network type. Can someone tell me why the Cisco router does not allow the network connection to show as a network, but instead shows as Unidentified? One other piece of info, I am using the Private IP from the router (10.10.0.254) as the Gateway address on the Windows 7 system.