Highlighted
Beginner
Mark as New

Bookmark

Subscribe

Mute

Email to a Friend
Hello All,
We have an IR829GW router. I need to use it as a typical old school NAT router such that whatever devices are behind it use a NAT IP for the traffic that's going outbound ( for Internet access). For now, we just want to give devices behind it, access to internet using PAT.
The GE0 GigabitEthernet0 interface has the WAN/Internet uplink connection. Our NAT IP is 10.100.0.50, which i have assigned to this interface. All the internal devices are connected to a L2 switch that in turn is connected to the GigabitEthernet1 interface of this IR829. Please refer to the attached running config file for my current config.
If i assign my internal device an ip-address out of the 192.168.5.0/24 block , it can ping the default gateway 192.168.5.1 which is the IP of the vlan1 interface but nothing beyond that. I still can't get out to internet or ping any external facing stuff.
Also, i tried running the below commands to make GigabitEthernet1 part of vlan 1 membership to see if this makes any difference but these don't take effect or get saved despite doing a "wr mem".
interface GigbitEthernet1
 switchport access vlan 1
 switchport mode access
Can somebody please advise where am i going wrong ? All i need is my internal devices which are out of 192.168.5.0/24 block (access list 1) to be able to NAT while making any outbound requests using the GE0 interface ip-address (10.100.0.50)
Thanks in advance.
1 ACCEPTED SOLUTION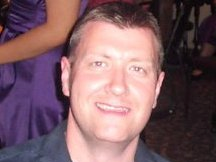 VIP Advisor
Mark as New

Bookmark

Subscribe

Mute

Email to a Friend
Hello
Your nat config looks okay so make sure you l2 switch doesnt have ip routing enabled and your clients have the correct default-gateway of the router SVI vlan 1 interface

Could also possible make a slight amendment to your default route
no ip route 0.0.0.0 0.0.0.0 GigabitEthernet0
ip route 0.0.0.0 0.0.0.0 GigabitEthernet0 10.100.0.x (ip of next hop address)


kind regards
Paul

Please rate and mark posts accordingly if you have found any of the information provided useful.
It will hopefully assist others with similar issues in the future