Highlighted
Beginner
Mark as New

Bookmark

Subscribe

Mute

Email to a Friend
%STORM_CONTROL-3-FILTERED: A Unicast storm detected on
Goodday,
For some days i'm getting the following "error" message on the switch
%STORM_CONTROL-3-FILTERED: A Unicast storm detected on GI0/47 A packet filter action has been applied
Port 0/47 is connected to a another switch with the following stormcontrol configuration.
storm-control broadcast level 30.00
storm-control multicast level 40.00
storm-control unicast level 70.00
my question is how to troubleshoot on the switch which is connected to GI0/47 which device is causing the unicast traffic.
Thanks in advance
Topcu
Highlighted
Cisco Employee
Mark as New

Bookmark

Subscribe

Mute

Email to a Friend
Hello Topcu
If you are continuously facing this problem, then the best way to investigate this issue is to perform a sniffer capture. Configure a span session on the switch and redirect the traffic coming on port gi0/47 towards a port connected to a PC having wireshark. This will help understand from where you are receiving the traffic and what is the src mac for that frame.
I would also like to know what platform are you having. Could you please share the show version output from the switch.
Thanks
Vinit
Thanks
--Vinit
Highlighted
Mark as New

Bookmark

Subscribe

Mute

Email to a Friend
Hi,
Thanks for your reply.
and here you are the Show version output of the switch is causing the unistorm messages.
Cisco IOS Software, C2960 Software (C2960-LANBASE-M), Version 12.2(50)SE, RELEASE SOFTWARE (fc1)
Copyright (c) 1986-2009 by Cisco Systems, Inc.
Compiled Fri 27-Feb-09 23:25 by weiliu
Image text-base: 0x00003000, data-base: 0x01200000
ROM: Bootstrap program is C2960 boot loader
BOOTLDR: C2960 Boot Loader (C2960-HBOOT-M) Version 12.2(44)SE5, RELEASE SOFTWARE (fc1)
SZZ-01-SWA-02 uptime is 13 weeks, 2 days, 6 hours, 34 minutes
System returned to ROM by power-on
System restarted at 05:36:54 UTC Sun Aug 16 2015
System image file is "flash:c2960-lanbase-mz.122-50.SE.bin"
cisco WS-C2960-48TT-L (PowerPC405) processor (revision E0) with 61440K/4088K bytes of memory.
Processor board ID
Last reset from power-on
2 Virtual Ethernet interfaces
48 FastEthernet interfaces
2 Gigabit Ethernet interfaces
The password-recovery mechanism is enabled.
64K bytes of flash-simulated non-volatile configuration memory.
Base ethernet MAC Address : 00:22:0C:BA:87:80
Motherboard assembly number : 73-10391-05
Power supply part number : 341-0097-02
Motherboard serial number : FOC1224084P
Power supply serial number : AZS1223041L
Model revision number : E0
Motherboard revision number : A0
Model number : WS-C2960-48TT-L
System serial number : FOC1224A0EY
Top Assembly Part Number : 800-27222-04
Top Assembly Revision Number : A0
Version ID : V04
CLEI Code Number : COM3H00BRC
Hardware Board Revision Number : 0x02

Switch Ports Model SW Version SW Image
------ ----- ----- ---------- ----------
* 1 50 WS-C2960-48TT-L 12.2(50)SE C2960-LANBASE-M
Thanks in advance,
Highlighted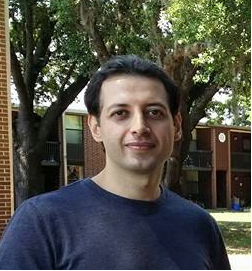 Collaborator
Mark as New

Bookmark

Subscribe

Mute

Email to a Friend
Hello,
You can also configure that specific interface to send snmp traps to a server as well as Vinit solution. Please take a look at the link below
interface GI0/47
Storm-control action trap
http://packetlife.net/blog/2008/nov/27/storm-control/
Masoud