Before going further ...This document describes BFD over IPv4 implementation on NCS5500 platform. BFD over IPv6 implementation is not discussed in the current article, but you can find complete info here: https://community.cisco.com/t5/service-providers-b...
Read More
The following article will show you available packet matching criteria that can be configured on an NCS5500 platform as part of BGP flowspec feature.In this regards, NCS5500 will act as a BGP flowspec server and advertise the criteria to its BGP neighbors...
Read More
We are technology optimists.Billions of people and things are being connected globally. Digitization is forcing organizations and even countries to reimagine business models, products and services. Every industry, government, school system, university and...
Read More
The annual gathering that is Mobile World Congress is upon us again. As always there will be the usual hype around 3 letter acronyms like NFV, SDN, SON, IoT and of course 5G (ok not a TLA). As I fine tune the Cisco Mobility strategy for my APAC region, I ...
Read More
Earlier this week Arstechnica broke the story that a security consulting firm found a couple of "backdoors" in an industry standard AV room control system. The fact that the AMX NX-1200 had these hidden accesses with colorful developer names (resembling s...
Read More
Telecom Asia has recently announced the winners of their 8th Readers' Choice & Innovation Awards. For the Cisco Mobility team it was a proud moment to receive the award for "NFV Innovation of the Year" for our Virtual Packet Core (VPC) solution.(Left) Dir...
Read More
Are you recognized by your peers as a thought leader based on your strong technical knowledge of Cisco products and technologies? Do you maintain an active online or social presence to interact with others and share what you know?If that sounds like you*,...
Read More
Guest blog from Paul Jeseman, Cisco Solutions Consultant, Mobility Architecture, APJIf someone were to define a safe bet, it would be on the number of blogs about NFV, its drivers and benefits out there, by far exceeding the actual number of Virtual Netwo...
Read More
by Andrew Mackay, Head of Mobile Solutions, Cisco SystemsI was reading the latest ACG Research report on Mobile IP Infrastructure and reflecting how the importance of the IP Packet Core has evolved, and how the technology leaders in this area have also ev...
Read More
Guest blog from Paul Jesemann, Cisco Solution Consultant, Mobile Architecture, APJIn June, a mobile operator in India was accused of spying on its customers by inserting a javascript in browsing sessions on its 3G network. The service provider admitted it...
Read More
Cisco Evolved Programmable Network (EPN) Manager is an EMS/NMS solution that provides simplified, converged multilayer management of carrier-grade networks of all sizes. It starts with Carrier Ethernet and optical transport networks today and plans to exp...
Read More
By Igor Dayen, SP Product and Solutions MarketingCisco Live San Diego 2015 was a pivotal event for Cisco and its customers, with a heartfelt send off for John Chambers and rousing welcome for Chuck Robbins. We doubled the number of demonstrations in the s...
Read More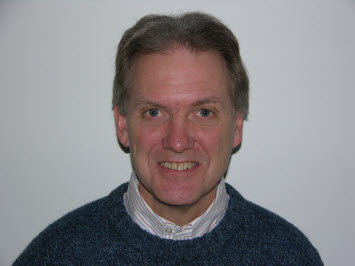 ...and how reflecting on this can help navigate the path ahead in realizing the promise of the new software-defined modelA number of parallels exist between the nascent forms of software-defined networking (SDN) we are working with today and the early sta...
Read More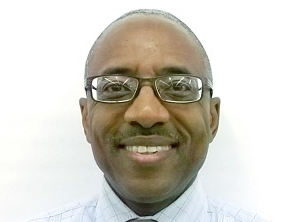 Equipment Providers (EP) realize that they need to truly develop horizontal platforms: The trend is for EPs to have open Internet of Things (IoT) platforms such that Application Programmable Interfaces and services are available to developers from all dis...
Read More
By Igor Dayen, SP Product and Solutions MarketingOne year later after a successful debut of the service provider booth at Cisco Live 2014 held in San Francisco, we accepted the challenge to further enhance the experience for the attendees whom we are anxi...
Read More