Highlighted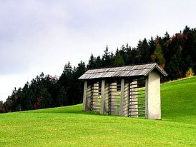 Beginner
Mark as New

Bookmark

Subscribe

Mute

Email to a Friend
Hi Experts,
This is existing network diagram and find attached file for configuration of Router and L3 Switch:
ISP provided 6 Mbps internet access link with ethernet Handoff which is terminated over Cisco 1841.
ISP also provided pool of 30 Public ip's 125.63.74.33 /27 , range from 125.63.74.34 to 125.63.74.62.
In my current setup, all Inside to ouside traffic going out through 125.63.74.34 public ip
because this public-ip NAT overload with Router F0/1 interface.
1) I want to divide 6 Mbps link physically into three parts 2Mbps, 2Mbps, 2Mbps for three VLANs.
2) I want to also configure each vlan IN/OUT traffic with different Public ip. is it possible or not ?
Vlan2 = 172.25.162.0 /24 => Inside to outside / Outside to inside traffic through 125.63.74.40
Vlan3 = 172.25.163.0 /24 => Inside to outside / Outside to inside traffic through 125.63.74.41
Vlan4 = 172.25 164.0 /24 => Inside to outside / Outside to inside traffic through 125.63.74.42
How can i configure above desired setup with CBWFQ, plz send me sample configuration.
1 ACCEPTED SOLUTION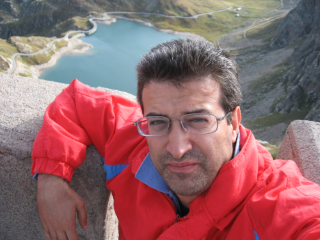 Hall of Fame Expert
Mark as New

Bookmark

Subscribe

Mute

Email to a Friend
Hello Kuldeep,
1) the .34 is associated to the WAN interface of the router but with a /27 not a /30 I suppose /27 subnet mask
2) You need to use NAT pools as described here
http://www.cisco.com/en/US/tech/tk648/tk361/technologies_tech_note09186a0080094e77.shtml#topic5
Example:
ip nat pool VLAN2-POOL 125.63.74.42 125.63.74.42 prefix 27
access-list 12 permit
ip nat inside source list 12 pool VLAN2-POOL overload
Do in a similar way for the other vlans
note: delete previous nat statement with interface overload and add it as the last one for all those vlans that you don't want to distinguish.
3)
policy-map PARENT-SHAPE-6Mbps
class class default
shape average 6000000
service-policy SCHEDULER
policy-map SCHEDULER
class VLAN2
bandwidth 2000000
class VLAN3
bandwidth 2000000
class class-default
interface WAN
service-policy
PARENT-SHAPE-6Mbps out
The parent shaper builds a logical pipe of 6 Mbps. Queueing is used as child policy to ensure at least the stated bandwidth to each traffic class. The mechanism is elastic and allows for use of unused bandwidth left by another traffic class,
The key point is how to define the traffic classes VLAN2 and VLAN3
a) making the assumption that NAT has already taken place we can discriminate based on the source public IP addres
access-list 72 permit host 125.63.74.42
access-list 73 permit host 125.63.74.43
class-map VLAN2
match access-group 72
class-map VLAN3
match access-group 73
b) marking inbound to specific values of IP precedence and then matching on IP prec outbound
this would mean marking packets as received on the internal LAN of the C1841
I would suggest you to test method a) first.
Edit:
modified configuration of class-maps introducing the correct match command match access-group instead of match address
Hope to help
Giuseppe