Highlighted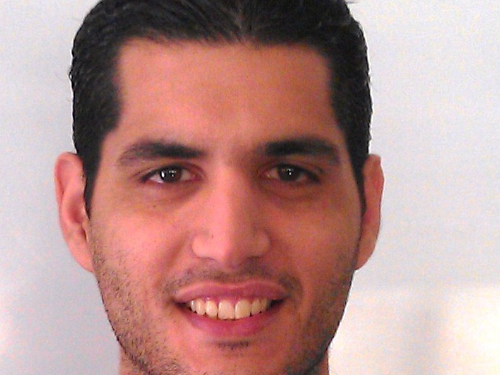 Beginner
Mark as New

Bookmark

Subscribe

Mute

Email to a Friend
Hi team,
We have various stacks of 3750 switches and we are facing an issue with blinking LEDs. Basically when you see the switch stack, not all ports that are up and running are blinking.
This is not a major issue to us but I have cleaned the patchroom 2 days ago removing all ports that are down down (notconnect) with a last input date of more than 2 months. However, people complained about lost connectivity the last 2 days.
I am assuming that there may be a bug in the IOS code that states that a switchport is down although it may not be. Find below the show ver output of a stack.
Cisco IOS Software, C3750E Software (C3750E-IPBASEK9NPE-M), Version 12.2(55)SE1, RELEASE SOFTWARE (fc1)
Technical Support: http://www.cisco.com/techsupport
Copyright (c) 1986-2010 by Cisco Systems, Inc.
Compiled Thu 02-Dec-10 06:08 by prod_rel_team
Image text-base: 0x00003000, data-base: 0x02800000
ROM: Bootstrap program is C3750E boot loader
BOOTLDR: C3750E Boot Loader (C3750X-HBOOT-M) Version 12.2(53r)SE1, RELEASE SOFTWARE (fc1)
License Level: ipbase
License Type: Permanent
Next reload license Level: ipbase
cisco WS-C3750X-48P (PowerPC405) processor (revision A0) with 262144K bytes of memory.
Processor board ID
512K bytes of flash-simulated non-volatile configuration memory.
Base ethernet MAC Address : 50:3D:E5:FA:A8:00
Motherboard assembly number : 73-12553-04
Motherboard serial number : FDO15021WG7
Model revision number : A0
Motherboard revision number : A0
Model number : WS-C3750X-48PF-S
Daughterboard assembly number : 800-32727-01
Daughterboard serial number :
System serial number :
Top Assembly Part Number : 800-31324-01
Top Assembly Revision Number : A0
Version ID : V01
CLEI Code Number : COMJZ00ARA
Hardware Board Revision Number : 0x02
Switch Ports Model SW Version SW Image
------ ----- ----- ---------- ----------
* 1 54 WS-C3750X-48P 12.2(55)SE1 C3750E-IPBASEK9NPE-M
2 54 WS-C3750X-48P 12.2(55)SE1 C3750E-IPBASEK9NPE-M
3 54 WS-C3750X-48P 12.2(55)SE1 C3750E-IPBASEK9NPE-M
4 54 WS-C3750X-48P 12.2(55)SE1 C3750E-IPBASEK9NPE-M
5 54 WS-C3750X-48P 12.2(55)SE1 C3750E-IPBASEK9NPE-M
6 54 WS-C3750X-48P 12.2(55)SE1 C3750E-IPBASEK9NPE-M
7 54 WS-C3750X-48P 12.2(55)SE1 C3750E-IPBASEK9-M
8 54 WS-C3750X-48P 12.2(55)SE1 C3750E-IPBASEK9NPE-M
TIA,

Nicos Nicolaides
TIA, Nicos Nicolaides