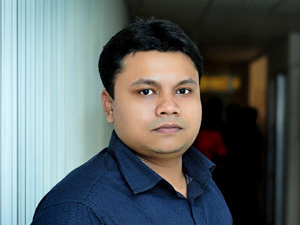 Beginner
Mark as New

Bookmark

Subscribe

Mute

Email to a Friend
Cisco 2600 Router Telnet Login Problem
I have about 15 routers in my office. One of them is Cisco 2600 series router. The problem is that before a couple of days I have configured the router. Its working fine. But whenever I telnet the router from any of LAN host the routers prompts for Username then password and then it directly goes to Privileged mode (Router1#). But other routers don't behave like this. They first prompts for direct password then enable mode then prompts for enable password then privileged mode.
I have set enable password, line vty password etc.
Now I like to configure the router to prompt as :
1. Password
2. > enable
3. Enable password
4. #
How to do that? Please help.
3 ACCEPTED SOLUTIONS

Engager
Mark as New

Bookmark

Subscribe

Mute

Email to a Friend
hi,
try adding these commands and test again.
Router(config)#enable secret
Router(config)#username privilege 15 secret
Router(config)#access-list 1 permit
Router(config)#line vty 0 4
Router(config-line)#login local
Router(config-line)#access-class 1 in
Router#write memory
Mark as New

Bookmark

Subscribe

Mute

Email to a Friend
Hi,
if you put login local under a vty line and the user has got privilege 15 then you'll have the behaviour you don't want.
To fulfiil your need you must create a user without specifying privilege then create an enable password and put login local under vty lines:
user test secret test
enable secret test
line vty 0 15
login local
Regards.
Alain.
Don't forget to rate helpful posts.
Beginner
Mark as New

Bookmark

Subscribe

Mute

Email to a Friend
if you dont want username authentication during login then you just have to enable secret. Then under line vty you will have to configure login and password.
router(config)enable secret
router(config)line vty 0 4
router(config-line)login
router(config-line)password

with the above setting when you then telnet to the router, you will have
User Access Verification
Password:
router>en
password:
so there is no username authentication. just password authentication twice.