Beginner
Mark as New

Bookmark

Subscribe

Mute

Email to a Friend
double timestamps in Nexus 7000
All,
Recently, we've had a unexpected failover in our data center and we noticed something interesting. In the logs of your Nexus 7000, there was double timestamps..does anyone knows the reason why? Maybe because the active sup was about to be the standby? I meant, right before the failover?
2014 Jan 12 08:40:17 comet2-7000 Jan 12 08:32:04 %KERN-2-SYSTEM_MSG: [37130227.530994] node=4 sap=61249 rq=5445(961704) lq=0(0) pq=0(0) nq=0(0) sq=0(0) buf_in_transit=0, bytes_in_transit=0 - kernel
2014 Jan 12 08:39:47 comet2-7000 Jan 12 08:39:47 %KERN-2-SYSTEM_MSG: [3021309.411438] Switchover started by redundancy driver - kernel
2014 Jan 12 08:39:47 comet2-7000 %SYSMGR-2-HASWITCHOVER_PRE_START: This supervisor is becoming active (pre-start phase).
2014 Jan 12 08:39:47 comet2-7000 %SYSMGR-2-HASWITCHOVER_START: Supervisor 6 is becoming active.
2014 Jan 12 08:39:48 comet2-7000 %STP-6-FIRST_BPDU_TX: First BPDU transmitted
2014 Jan 12 08:39:48 comet2-7000 %SYSMGR-2-SWITCHOVER_OVER: Switchover completed.
You see, the first line shows a double timestamp, why??
Thanks,
Thiago
1 ACCEPTED SOLUTION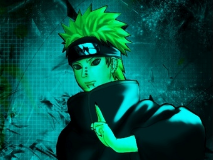 Cisco Employee
Mark as New

Bookmark

Subscribe

Mute

Email to a Friend
Hey Thiago,
There is no way to keep the MTS Que clean manually, It will be freed and occupied dynamically. CoPP is different from MTS. Although CoPP can prevent MTS que full problems.
show system internal mts buffers summary should show you the SAP number which is congesting the que. After the same you can use the SAP number to determine which component or process it is. There are static and dynamic SAP's so 23 is SNMP i.e., there are known SAP's from which we can determine just by seeing but there are many which we cant and only way is to by show system internal mts sup sap description.
Once we identify we can determine how to stop that from occuping. Like in your case its SNMP, you can like add an ACL to drop the SNMP packets or you can take a capture find out who is sending more SNMP requests or you can stop the SNMP service completely.
completely your wish
HTH,
Ricky
*Rate if this is useful