Beginner
Mark as New

Bookmark

Subscribe

Mute

Email to a Friend
Ether Channel Blocking Port?
I'm trying to learn about ether channel on 3 cisco switches. All switch have ether channel configured on 2 of their ports. My question is, after configuring all the switches to use ether channel on the 2 ports I have a set of ports that are "blocking". See image and the "show spann" command below.
Why did these set of ports decide to go into a blocking state?
Switch#sh spann
VLAN0001
Spanning tree enabled protocol ieee
Root ID Priority 32769
Address 0003.E4B9.3191
Cost 9
Port 27(Port-channel1)
Hello Time 2 sec Max Age 20 sec Forward Delay 15 sec
Bridge ID Priority 32769 (priority 32768 sys-id-ext 1)
Address 0060.2F83.1379
Hello Time 2 sec Max Age 20 sec Forward Delay 15 sec
Aging Time 20
Interface Role Sts Cost Prio.Nbr Type
---------------- ---- --- --------- -------- --------------------------------
Po1 Root FWD 9 128.27 Shr
Po2 Altn BLK 9 128.28 Shr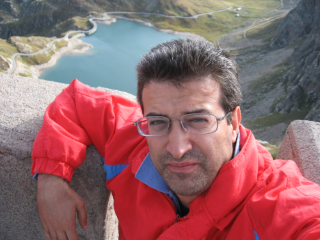 Hall of Fame Master
Mark as New

Bookmark

Subscribe

Mute

Email to a Friend
Hello @keithhampshire ,
what you see is normal and it is the result of STP action.
You have a full mesh made of etherchannel links. STP treat each port-channel as a single link but STP still needs to break the loop so in your case on one switch likely the one with the worst Bridge ID one port is the root port = port to the STP root bridge and the other port is an alternate blocking to avoid the loop.
If the root port fails (both member links ) the alternate port will be promoted to root port.
STP allows to use all member links in a port-channel but only if the logical port will be in forwarding state after STP root bridge election and choice of root ports on ech switch.
In your case one side needs to be blocked by STP or you have a loop.
Hope to help
Giuseppe
VIP Advocate
Mark as New

Bookmark

Subscribe

Mute

Email to a Friend