Highlighted
Contributor
Mark as New

Bookmark

Subscribe

Mute

Email to a Friend
glbp and active virtual forwarders
Hi everybody.
How is everyone doing ?
There can be upto 4 active virtual forwarders. Let say we have 5 routers, r1,r2,r3,r4 and r5 with ip addresses ip1,ip2,ip3,ip4 and ip5 ( ip5>ip4>ip3>ip2>ip1
Glbp has to choose up to 4 active virtual forwarders. How will glbp choose them in our case? Does Glbp take into account glbp priority first?
I noticed there are two priorities in glbp as can be seen in a packet capture shown below:
. Time Source Destination Protocol Length Info
331 410.594000 199.199.199.2 224.0.0.102 GLBP 102 G: 1, Hello, IPv4, Request/Response?
Frame 331: 102 bytes on wire (816 bits), 102 bytes captured (816 bits)
Ethernet II, Src: Cisco_00:01:02 (00:07:b4:00:01:02), Dst: IPv4mcast_00:00:66 (01:00:5e:00:00:66)
Internet Protocol Version 4, Src: 199.199.199.2 (199.199.199.2), Dst: 224.0.0.102 (224.0.0.102)
User Datagram Protocol, Src Port: glbp (3222), Dst Port: glbp (3222)
Gateway Load Balancing Protocol
Version?: 1
Unknown1: 0
Group: 1
Unknown2: 0000
Owner ID: c0:01:02:7c:00:00 (c0:01:02:7c:00:00)
TLV l=28, t=Hello
Type: Hello (1)
Length: 28
Unknown1-0: 00
VG state?: Standby (16)
Unknown1-1: 00
Priority: 100
Unknown1-2: 0000
Helloint: 3000
Holdint: 10000
Redirect: 600
Timeout: 14400
Unknown1-3: 0000
Address type: IPv4 (1)
Address length: 4
Virtual IPv4: 199.199.199.10 (199.199.199.10)
TLV l=20, t=Request/Response?
Type: Request/Response? (2)
Length: 20
Forwarder?: 2
VF state?: Active (32)
Unknown2-1: 00
Priority: 167
Weight: 100
Unknown2-2: 00384002580000
Virtualmac: Cisco_00:01:02 (00:07:b4:00:01:02)
==============================================================================
My question is what is the purpose of these priorities?
thanks and have a nice weekend.
4 ACCEPTED SOLUTIONS
Highlighted
Beginner
Mark as New

Bookmark

Subscribe

Mute

Email to a Friend
Hi,
To my knowledge the priority is looked at only for the election of AVG and for the AVF election the load blancing methods are typically used.
so in your case if there are 5 routers, based on the prioirities, Active AVG and standby AVG's will be elected.
for AVF election based on the load balancing technique used , 4 AVF's will be elected.
My guess is the 5th router would never be either a AVG or AVF. it can still be a part of the group but need to confirm.
-Vijay Swaminathan
Highlighted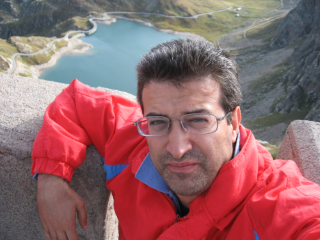 Hall of Fame Master
Mark as New

Bookmark

Subscribe

Mute

Email to a Friend
Hello Sarah,
your packet capture is very interesting as it shows how the GLBP packet is built.
There is a first data structure called Hello that is relative to AVG election and the node originating the packet is AVG standby, then there is a second data structure called Request/Response.
This second data structure is relative to AVF role and the originating node is AVF active for MAC
00:07:b4:00:01:02 with a priority of 167.
How this second value is calculated is not totally clear as my personal understanding was that AVF should be elected based on the weighting value given to the node in GLBP configuration.
We have seen in another thread (with tests performed by Vijay) as there can be competition when a node fails in taking its AVF role. In that thread there were some GLBP related debug messages showing priority values that we could not explain in terms of GLBP configuration.
With 5 nodes I agree that once the AVG active and AVG standby are elected, four nodes are elected active AVF and the fitfth node is likely a standby AVF for first AVF.
It would be smart if with 5 routers AVG active would be the AVF standby in order to divide work load on nodes.
Hope to help
Giuseppe
Highlighted
Rising star
Mark as New

Bookmark

Subscribe

Mute

Email to a Friend
Hi sarah,
As you have pointed out the weights are more for the load distribution. priority is more for the Active/Standby scenario.
In a glbp group you can have 1AVG and 4AVF's(including the AVG), so when you bring in the 5th router it should just act as a standby and in terms of priority but not become AVF.
In regards to the priority in the above capture, I am not sure how the priotiry 167 is calculated. And as per my understnading the first packet is more for the active/standby .i,e to decide who will be the AVG and second packet is for the AVF. if you type sh glbp on one of the routers. it shows you which vmac is Active and others are in a learnt phase.
HTH
Kishore
Highlighted
Beginner
Mark as New

Bookmark

Subscribe

Mute

Email to a Friend
Hi!
4 AVFs are selected on the basis of Highest IP addresses.
Consider all have same priority and Ip adresses R1=10.10.10.1, R2=10.10.10.2, R3=10.10.10.3, R4=10.10.10.4 and R5=10.10.10.5
So R5 will become the AVG and AVF and other three AVFs would be R4,R3 and R2.
Thanks,
Nandan Mathure