Highlighted
Beginner
Mark as New

Bookmark

Subscribe

Mute

Email to a Friend
Hi all! Thank you for reviewing my question. I hope you can help me out. I needed to create a few VLANs off of a Cat 4506. I inherited this LAN and it is configured poorly. I cannot overhaul it at this time so I am stuck working in this scenario. You have the Internet coming into an ASA 5510. That ASA connects to the Cat 4506. Now the ASA is actually the default gateway on the local LAN. The CAT 4506 doesnt really do any routing.
I have two VLANs on the cat:
Default: is the main VLAN for the organization 192.168.0.0/23
VLAN2: This will be for a wireless network 10.220.1.0/24
Now the default VLAN uses the ASA as its default gateway 192.168.1.1
VLAN2 has IP 10.220.1.1 assigned to it.
I have the appropriate routes in the ASA. I can ping from the default VLAN to VLAN2 on the cat itself. I can ping VLAN2 from the ASA no problem. However when I try and ping VLAN2 from a workstation on the default VLAN it fails.
Does anyone have any idea as to why I wouldn't be able to ping VLAN 2 from the workstation on the Default VLAN?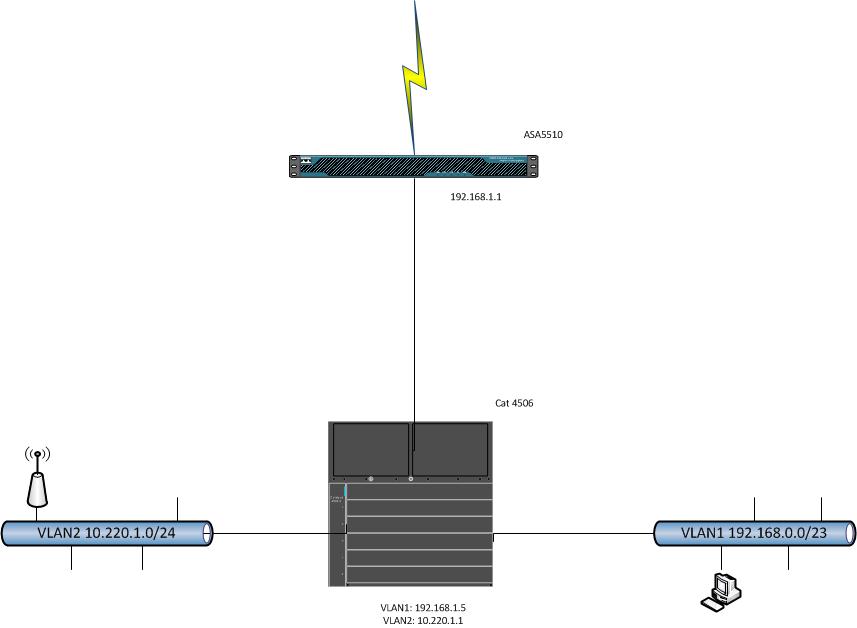 1 ACCEPTED SOLUTION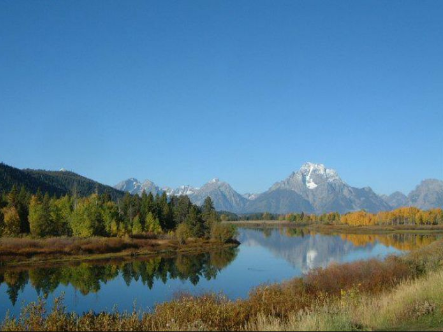 Hall of Fame Mentor
Mark as New

Bookmark

Subscribe

Mute

Email to a Friend
I had a chance to review your diagram and it seems you have SVIs in the 4500.
As John correctly pointed out, you should enabled 'ip routing' in the 4500 and simply change the default gateway on default Vlan to .5
Additionally, have a default static route from the 4500 pointing to the ASA.
From the ASA, just have a route to Vlan 2 pointing to the .5 address.