Options
Mark as New

Bookmark

Subscribe

Mute

Email to a Friend
‎04-04-2012 09:49 PM - edited ‎03-07-2019 05:58 AM
HI
I have a network with CISCO catalyst L3 switch and other L2 switches with 17 vlans configured as shown in the figure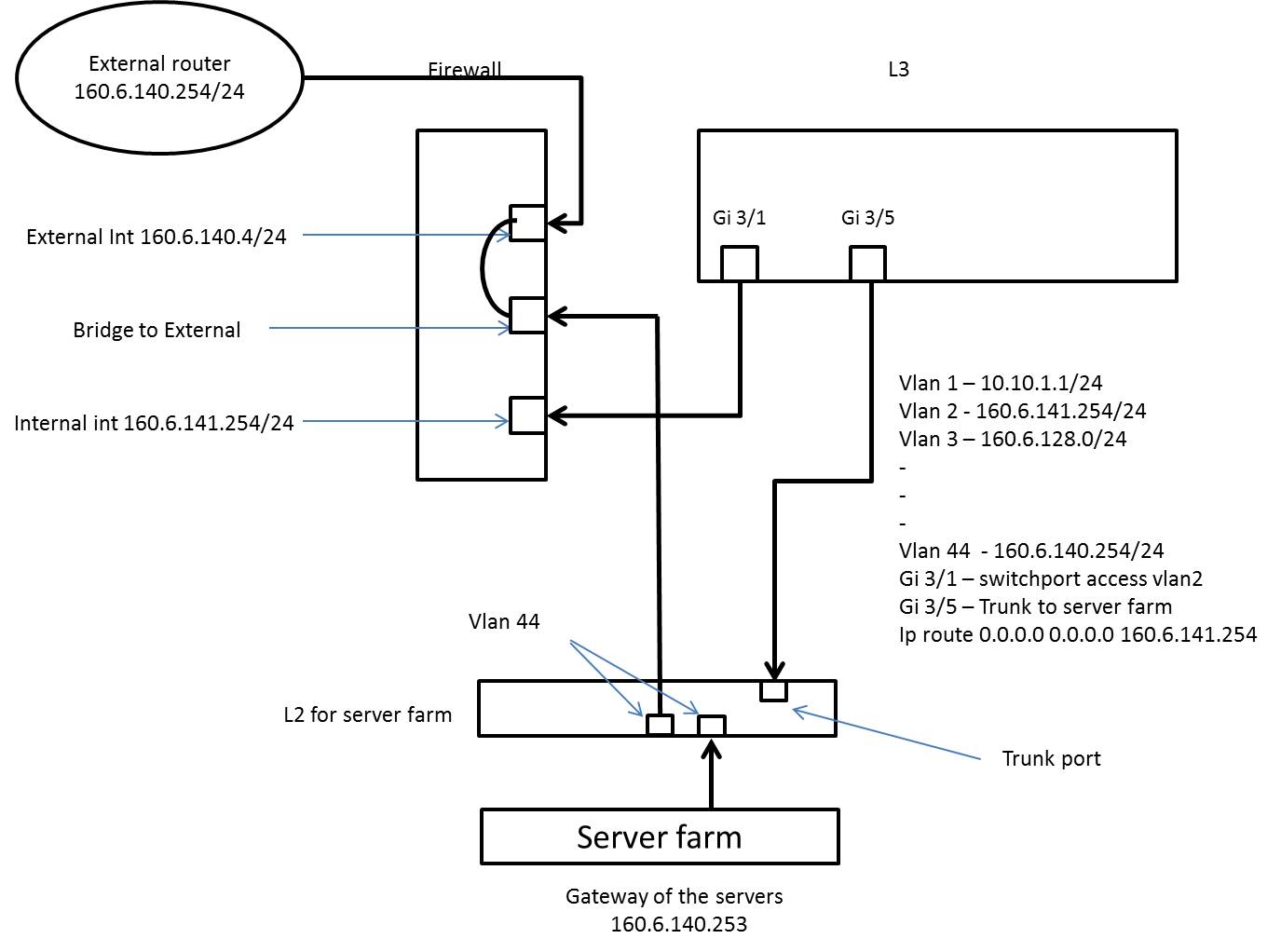 The problem that is being faced is that except vlan 2 no other vlan is able to access the external network. All other vlans cannot ping 160.6.140.254 but they can ping their gateway. Rest all vlans, some times are able to ping 160.6.141.254 and sometimes not. And if I remove vlan 44 or disconnect Gi 3/5, than vlan2 is also not able to reach 160.6.140.254 which idealy it should do, via firewall. I have reinstalled and reconfigured the firewall but still have the same problem.
The vlan 1 is for the switches management.
Vlan44 is bridged to external as our DC is ADC and needs to replicate with CDC in external network. (This was thought as shortcut rather than opening the ports in firewall). If I remove vlan 44 and make Gi 3/1 no switchport with an IP 160.6.136.1/24, change the ip of internal interface as 160.6.136.254/24 and also create a new IP route 0.0.0.0 0.0.0.0 160.6.136.254 then none of the vlans are able to ping the servers and the external router, but L3 still can ping the external router.
-------- (Rest all the L3 ports are trunk)-----------
Please help to reconfigure the L3 and resolve the problem.