Highlighted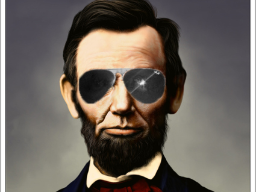 Beginner
Mark as New

Bookmark

Subscribe

Mute

Email to a Friend
QinQ for connection into Azure Express Route
I have a Cat9k that I've connecting into an Azure Express Route circuit via my ISP. They have told me that it is ready to do and that my customer VLAN is 4001. I've setup the VLAN in Azure as 1001. To me, that means that the outer tag is 4001 and the inner tag is 1001. Simple enough. But I'm having issues getting it to work. Not sure if there is an issue on the provider's side or if it is a configuration issue I'm having. I am trying to peer BGP with Azure from an SVI in VLAN 1001 on the switch. Here is my config.
vlan 1001
vlan 4001
interface vlan1001
ip add 10.10.10.1 255.255.255.252
vlan dot1q-tag native
interface te1/1/1
switchport mode dot1q-tunnel
switchport access vlan 4001
With this configuration, VLAN 1001 never comes up. I'm guessing that I'm doing QinQ wrong but it seems to jive with documentation I've read.
The service provider is setup like this:
interface GigabitEthernet0/0/0/17
mtu 9216
transceiver permit pid all
!
interface GigabitEthernet0/0/0/17.4001 l2transport
encapsulation dot1q 4001
rewrite ingress tag pop 1 symmetric
Any thoughts?
Thanks!
1 ACCEPTED SOLUTION
Highlighted
Participant
Mark as New

Bookmark

Subscribe

Mute

Email to a Friend
Hi!
I also don't think you need to use QinQ at all.
Did somebody from ISP or Azure side tell you that you will need to use it?
If not, I think you can just see the link between your Cat9k and Azure as a transit link in VLAN 4001.
You shouldn't have to care about what the ISP is doing.
For you it should appear like a cable going from the Cat9k to the Azure Cloud :)
Tell me what you think.
Best regards
Julian