Enthusiast
Mark as New

Bookmark

Subscribe

Mute

Email to a Friend
Hello community,
I have a stack of 2960S (c2960s-universalk9-mz.122-55.SE2.bin) and the master has failed (used to have a priority of 14). The second switch has become master (priority 1) as can be seen below:
Switch/Stack Mac Address : e8ba.702e.7b80
H/W Current
Switch# Role Mac Address Priority Version State
----------------------------------------------------------
1 Member 0000.0000.0000 0 1 Removed
*2 Master e8ba.702e.7b80 1 1 Ready
If I connect a new blank 2960S (same IOS) through the stack ports, will the master sync its config to the new one without causing problems?
As I understand the new blank switch will also have a priority of 1 and will by default be numbered as 1. So if the config is correctly synced and I later on want to make switch 1 the master, I need to set the priority:
switch 1 priority 14
and reboot both switches?
Is this the correct procedure?
Please advise accordingly, since this is a working environment of great criticality!
P.S. The switches are provisioned:
switch 1 provision ws-c2960s-24ts-l
switch 2 provision ws-c2960s-24ts-l
Thanks in advance,
Katerina
1 ACCEPTED SOLUTION
Highlighted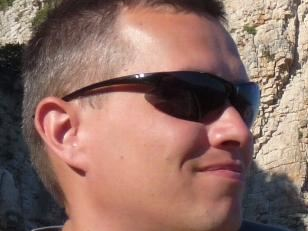 Beginner
Mark as New

Bookmark

Subscribe

Mute

Email to a Friend
Hi Katerina,
the new switch will get the config from the master.
Also the new switch will NOT getting master until reload of the whole stack.
your procedure is correct - change prio of switches - and then reboot your stack.
but you don't have to change the master if you have 2 identical switches.
This is only important if you have a mixed-featureset-stack.
If you want your priorities fixed maybe you want to increase prio of 2nd switch also.
So if you want to expand or replace something in your stack you are always sure that
new switches (with prio 1) DON'T become master.
set Prio of 1st switch to 14 - and 2nd switch to something between 1 and 14...
Greets,
Christian