Highlighted
Mark as New

Bookmark

Subscribe

Mute

Email to a Friend
Unity licensing and Language support
Based on documentation I have found Cisco says they provide 1 language with each standard Unity license for sessions and subscribers.
I have a proposal out that requires 2 languages - US english and Spanish - for a deployment in Mexico.
As I went back through the last 4 Unity 4.04 servers that I've installed I found that all of them were licensed for 2 languages, not 1. I definately did not order the $1500 part for an additional licensed language for any of these Unity servers.
So what I am seeing in the field doesn't reconcile with the Unity documentation that states each Unity server comes with 1 licensed language.
It is possible this is a mistake by the licensing group in cisco? Or is it possible that it is assumed that you get US english and the 1 language license allows you to add 1 additional language besides US english?
Please let me know if anyone has experienced this issue.
Thanks.
Highlighted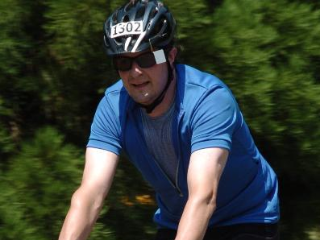 Cisco Employee
Mark as New

Bookmark

Subscribe

Mute

Email to a Friend
Re: Unity licensing and Language support
As far as I know that document is correct - all the licenses generated for my test boxes all have a single language on them, not two. Not sure what your account team ordered for you - you'd probably want to chat with them about this.
Mark as New

Bookmark

Subscribe

Mute

Email to a Friend
Re: Unity licensing and Language support
I've attached the specific parts that were ordered for my last Unity install, which like all of our ther installs shows 2 languages licensed in System Admin. Most of our installs look similar from a parts perspective; Message store (exchange vs. domino) and session/subscriber counts change from job to job, but for the most part we order the bundle and augment however many additional subscriber licenses are required, if any. As you can see, we did not order another language! However, I have 2 installed and working - US english and UK english in this case.
I've emailed this information to licensing@cisco.com and they can't explain it either.
UNITY-BUNDLE Unity Bundle 1
UNITY-4.0 Unity 4.0 1
UNITY-IP Unity for CallManager, IP Only Integrations 1
UNITY-DOMINO Unity for Domino; requires DUCS from Lotus 1
UNITY-DS-ENG Unity Data Store - in English 1
UNITYU4-100USR-D Unity UM Domino, 100 users, 16 session, 2 TTS 1
MCS-7835-H1-ECS1 MCS 7835-HP; rack; 2GB; RAID 1; Win2K 1
UNITY-WIN2K-ENG Cisco Unity Operating System 2000 - English 1
UNITY-PWR-US Power Cord - US, Can, Mex, PR, Phil, Ven, Tai, Col, Ecu 1