Very first data cloud — Evolution of data lake to hybrid cloud Today, in this digitized world, data is being generated at a very high rate and from many different sources, and it is growing exponentially in many use cases. As a result, several peta bytes ...
Read More

PXE (Preboot eXecution Environment) Server allows unattended or automated OS installation over the Network. The main benefit of pxe is that we don't need any bootable drive to boot OS(Operating system) and we do not need to to burn any ISO file into DVD o...
Read More

New episode on the Cisco UCS X-Series Modular SystemListen: https://smarturl.it/CCRS8E23 Follow us: https://twitter.com/CiscoChampion The Cisco UCS X-Series Modular System simplifies your data center, adapting to the unpredictable needs of modern applicat...
Read More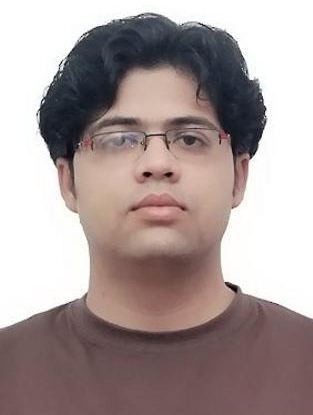 How to collect UCS Rack Server Tech support (Command Line) ? Answer: SSH to the server and login with Username and password Just Copy and Paste below commands for different protocols CIMC tech support will be collected on the remote machine in sometime TF...
Read More
Was trying to get neworking to work on a new Ubuntu install on a UCS server. I did a "shutdown -r" and rebooted the server. Now it seems to be stuck in the Aptio setup utility. I either choose "save and exit" or exit without saving changes and I am brough...
Read More
Just wonder we recently try to add 2 M200 with firmware 4.1.1b, our UCS manager version is 4.0.2d, we got error said cannot donwgrade. I know we can update ucs manager from 4.0 to 4.1, bur wonder we can downgrade

Overview OpenStack Neutron project offers pluggable framework means you can extend the capability of Neutron by orchestrating the Neutron functions to your upstream networking gears. For example, if you have provisioned a VLAN tagged Neutron network in Op...
Read More

https://soundcloud.com/user-327105904/s7e25-from-the-office-to-anywhere-empowering-secure-remote-work-with-cisco-vdi-solutions As organizations have had to rapidly respond and transition in the face of swift change, Cisco VDI solutions have enabled busine...
Read More

Overview In today's fast paced digitization, Kubernetes enables enterprises to rapidly deploy new updates and features at scale while maintaining environmental consistency across test/dev/prod. Kubernetes lays the foundation for cloud-native apps which ca...
Read More

Executive Summary Apache Spark has been the de-facto standard and world's leading data analytics platform for implementing data science and machine learning framework. Spark 3.0, with native GPU support, is something that almost every data scientist and d...
Read More
Hi, I have deployed Hypeflex using installer VM in past with no issues. However, this time I need to deploy new Hyperflex cluster with 4 HX nodes in entirely different infrastructure using Cisco Intersight and I am following below CVD for this. https://ww...
Read More
We are creating a new service profile for Window 2019 on a B200 M5 blade using using UEFI and secure boot. We are using Microsoft Deployment toolkit and the associated ISO to deploy the operating system. When we boot the server it never mounts the ISO or ...
Read More

If your business is like most, you are now supporting many more remote workers than you were just a few weeks ago. But given how quickly this shift came about, many IT teams are now looking for new, more efficient resources to help them meet demand. Learn...
Read More

Preface This technical blog implements Apache Submarine in Cisco UCS Integrated Infrastructure for Big Data and Analytics(https://www.cisco.com/c/en/us/td/docs/unified_computing/ucs/UCS_CVDs/Cisco_UCS_Integrated_Infrastructure_for_Big_Data_with_Hortonwork...
Read More
o you think that moving to the higher version of installed firmware will help?