Options
Mark as New

Bookmark

Subscribe

Mute
‎06-13-2022 11:17 AM
Hi,
I've got a new C240M5 with 4x240GB SSDs in Bays 1-4. I can see them in the Bios when I run the software RAID utility. BIOS lets me build a virtual drive and initialize it, but when I look in inventory in CIMC or try to install something they don't show up. The Cisco UCS C240 M5 Server Installation and Service Guide isn't much help here - I'm sure I'm missing something simple but I can't figure out what it is.
I tried downloading updated BIOS firmware and the config utility from software.cisco.com but every time I try to load from the virtual DVD I get the PXE error.
Screenshots below - can anyone suggest a next step? Any help would be greatly appreciated!!!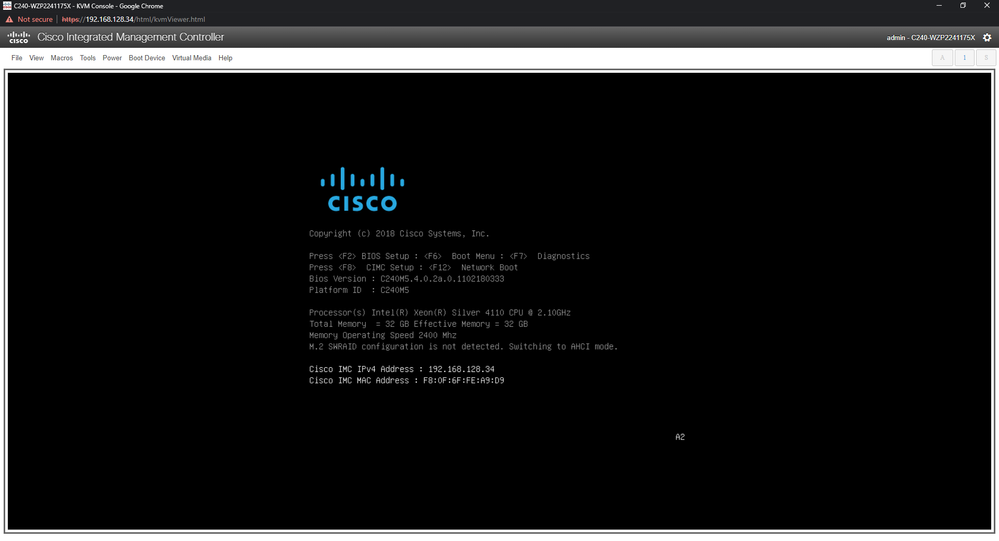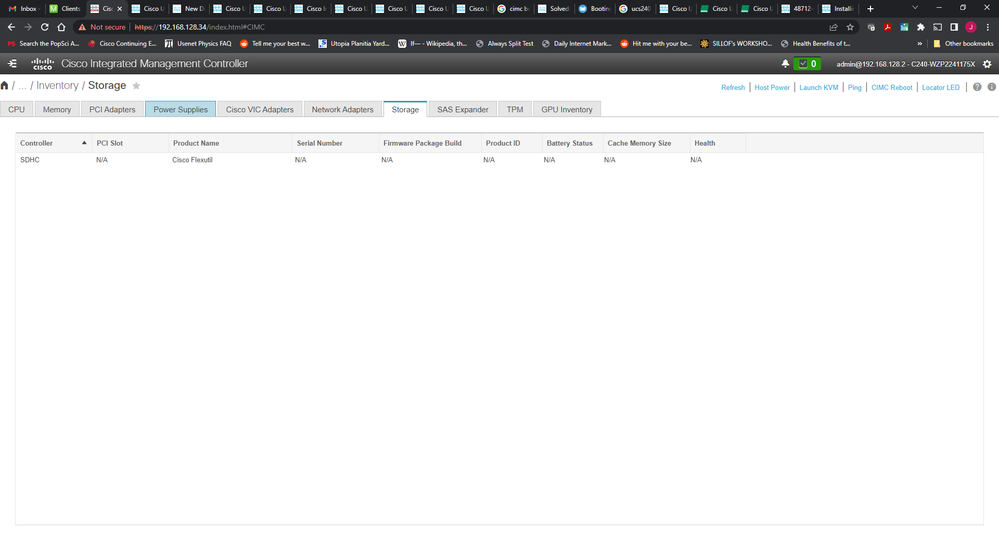 1 Accepted Solution
Options
Mark as New

Bookmark

Subscribe

Mute
‎06-13-2022 12:58 PM
Options
Mark as New

Bookmark

Subscribe

Mute
‎06-13-2022 12:58 PM
Options
Mark as New

Bookmark

Subscribe

Mute
‎06-13-2022 01:55 PM