Highlighted
Beginner
Mark as New

Bookmark

Subscribe

Mute

Email to a Friend
one of my servers has the fans going very fast at 6K to 8K.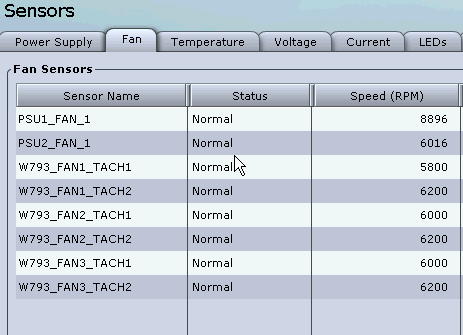 my second server of similar config is at a normal fan speed around 2K.
i have had this happen in the past and i think i updated the firmware which seemed to fix. but it seems to have reoccurred.
i have restarted the server and the fans are still going fast.
both servers are running BIOS
C200.1.4.1.0 (Build Date: 07/13/2011)
CIMC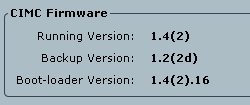 ======
update:
I have just also just now tested to compleatly shutting down the server and rebooting which seems to have helped.
except now only the PSU fans are going around 5K
the system fans seem to have stablised back to normal 2-3K range.
my other UCS server PSU fans are running at 2 to 2.5K.
Tempreature is not an issue, they are both running approx same temps.
...and both are under minimal load
any ideas as to why the PSU fans are running high?
1 ACCEPTED SOLUTION
Highlighted

Cisco Employee
Mark as New

Bookmark

Subscribe

Mute

Email to a Friend
Hi Robert,
I guess I should also point out that your two servers have two different versions of power supplies in them which explains the differences in steady state PSU fan speeds even after working around the bug I think one of the servers may have run into. ucs-c200 has older PSUs that have two inline fans so the fans can run at a lower speeds to maintain the required temperature. ucs-c210-m2 has newer PSUs that have only a single fan in them so they have to run the fans at higher speeds to maintain the required temperatures.
Mike