Beginner
Mark as New

Bookmark

Subscribe

Mute

Email to a Friend
I'm preparing to do a UCS upgrade from 1.3(1n) to 2.0. In reading all of the release notes I have two things that I need a little clarification on.
#1. FCOE VLAN ID. I understand that this can no longer overlap with an ethernet vlan ID. The current systems (2 fabric interconnects, 2 5108 chasis) does have vlan 1 defined as the FCOE vlan ID and an ethernet vlan. If I change the FCOE VLAN ID to something not used ahead of time (say 20), what is the impact of that? This VLAN ID is only used within the UCS infrastructure. There is only 1 VSAN configured globally and it's ID is 1.
#2. Some of the network interfaces are configured for "Enable Failover" but I believe are also configured for Teaming on the host side. The hosts are both ESXi and Windows. What is the impact of this? Is it simply traffic black holing during a period when the nic has failed over but a VM hasn't sent out any data traffic, so the MAC isn't known yet? Would it simply be an outage until data traffic is seen from the guest? Is it recommended to remove the "Enable Failover" option for all interfaces before an upgrade? If so, is there any impact when you do that to a network interface?
Is it recommended to upgrade to 2.0 or just go to 1.4? It sounds like the early issues of PCI interface renumbering in 2.0 have been worked out.
Thanks,
Kevin
Highlighted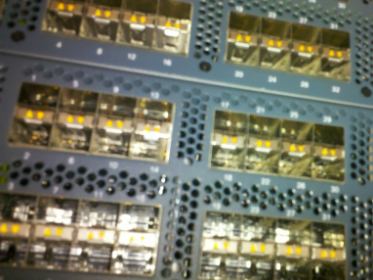 Beginner
Mark as New

Bookmark

Subscribe

Mute

Email to a Friend
See this post about the FC vlan question https://supportforums.cisco.com/message/3553321#3553321
Had all my servers off for the 2.0 update, and I think the vlan change rebooted them.
I use "Enable Failover" and never team nic's. All the traffic is moving on 1 vNIC if you bind to an FI anyhow. It just confuses teaming I have found. You only have one Mez card and if it fails you lose everything anyway. Just us "Enable Failover" and one vNIC. When you upgrade as each FI and IOM's reboot, you lose the path. Usually no big deal. "Enable Failover" just switches active FI and you are good vNIC wise. For vHBA's it fails just like a dual fabric would expect.
My advice is go to the latest 1.4x unless you need features that only 2.0 has, like iSCSI boot or something.
Craig
My UCS Blog http://realworlducs.com