Highlighted

Beginner
Mark as New

Bookmark

Subscribe

Mute

Email to a Friend
1552E MAC Filtering Question
I have a number of 1552e APs connected to a 5508 WLC. We are using local MAC filtering to enable the 1552's to connect to the WLC.
I have a several more 5508's in different locations, and can be used for back-up in the event the primary WLC fails.
I have the primary WLC, a secondary WLC and a tertiary WLC loaded into each the 1552's HA tab.
My question concerns the secondary and tertiary WLCs... do I have to load all the MAC addresses in each of those as well in order for the 1552's to connect ?
If yes, is there an easy way to copy the local mac filtering from the primary WLC and load it into the other WLCs ?
If not, that's a lot of typing
.....dennis.kline@yahoo.com...(It takes an Act of God to fade a wireless path, but any fool with a backhoe can cut fiber)
1 ACCEPTED SOLUTION
Highlighted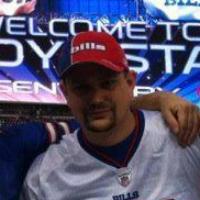 Advisor
Mark as New

Bookmark

Subscribe

Mute

Email to a Friend
Yup, they need to exist anywhere that the AP could join. As for the ease of adding them...NCS will allow you to push it as a template if you have it.
If not, you can do a show run-config commands from teh CLI, and then paste that piece of the config into the CLI of the other WLC.
HTH,
Steve

------------------------------------------------------------------------------------------------
Please remember to rate useful posts, and mark questions as answered
HTH, Steve ------------------------------------------------------------------------------------------------ Please remember to rate useful posts, and mark questions as answered