Beginner
Mark as New

Bookmark

Subscribe

Mute

Email to a Friend
5GHz Antennas on 2.4GHz radio?
Hi,
This might be kind of a stupid question, but I can't find anything about this on the internet.
It is as following:
We ordered 2 Cisco AIR-LAP1242AG-E-K9 Wireless Access Points with 4 AIR-ANT5135D-R antennas.
We accidentally ordered the 5GHz antennas instead of the 2.4GHz antennas.
Would it be possible to use the 5GHz antennas as 2.4GHz antennas?
If so, are there any down sides to it?
Thanks in advance!
Jeffrey Schotte
1 ACCEPTED SOLUTION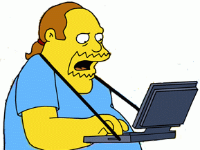 Beginner
Mark as New

Bookmark

Subscribe

Mute

Email to a Friend
This is more of a Physics question.
You can try using 5GHz antenna on a 2.4GHz radio, however, the SWR must be very high and not much RF will be radiated from the antenna. Most RF energy stays in the transmission line as a standing wave and consumed by finals of the radio as heat. That means, the reachable range is significantly shorter and the RF final may be fried due to high SWR. Some high end radios have SWR detecting circuit and take appropriate action to protect the RF finals, but I am not sure those APs have such feature.
Why don't you use just 5GHz radio and leave the 2.4GHz radio turned off? 5GHz spectrum is so much cleaner and easier to deal with. You can keep everything in 5GHz unless your CIO has an iPhone and is very demanding.