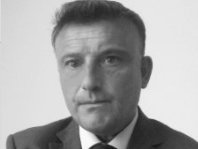 Participant
Mark as New

Bookmark

Subscribe

Mute

Email to a Friend
802.11b and 802.11g in same channel
Hi All,
Lets say I had an enviroment like this.
I have a coporate access point in channel 11.
Then in close proximity
There is a home network that is in channel 11.
Will my G network slow down to B rates, and if i could not change channel, would I just have to put up with it?
Can I change the Radio policy for the WLAN and nic card both to G only. But would this still make a difference?
Please see attached digram?
Also, If you have a WLAN and you change the radio policy from ALL to G only, what happens exactly? Does the SSID stop be broadcast and stop accpeting traffic in the A band, and what charateristics would be different if you changed it from b/g to G only in the 2.4 band?
Many Thx indeed,
Ken
3 ACCEPTED SOLUTIONS
Mark as New

Bookmark

Subscribe

Mute

Email to a Friend
Hi Ken,
You are most welcome my friend! I don't think the non-associated B client should have any effect, have a look at this clip;
When 802.11b clients are **associated to an 802.11g access point, the access point will turn on a protection mechanism called Request to Send/Clear to Send (RTS/CTS). Originally a mechanism for addressing the "hidden node problem" (a condition where two clients can maintain a link to an access point but, due to distance cannot hear each other), RTS/CTS adds a degree of determinism to the otherwise multiple access network. When RTS/CTS is invoked, clients must first request access to the medium from the access point with an RTS message. Until the access point replies to the client with a CTS message, the client will refrain from accessing the medium and transmitting its data packets. When received by clients other than the one that sent the original RTS, the CTS command is interpreted as a "do not send" command, causing them to refrain from accessing the medium. One can see that this mechanism will preclude 802.11b clients from transmitting simultaneously with an 802.11g client, thereby avoiding collisions that decrease throughput due to retries. One can see that this additional RTS/CTS process adds a significant amount of protocol overhead that also results in a decrease in network throughput.
In addition to RTS/CTS, the 802.11g standard adds one other significant requirement to allow for 802.11b compatibility. In the event that a collision occurs due to simultaneous transmissions (the likelihood of which is greatly reduced due to RTS/CTS), client devices "back off" the network for a random period of time before attempting to access the medium again.
Note that the throughput increase for 802.11g when in mixed-mode operation is relatively modest when compared to 802.11b, and is a fraction of the throughput provided by 802.11g when not supporting legacy clients."
It is nicely described in this great doc;
http://www.cisco.com/en/US/products/hw/wireless/ps430/products_white_paper09186a00801d61a3.shtml
Hope this helps a little!
Rob
Beginner
Mark as New

Bookmark

Subscribe

Mute

Email to a Friend
Protection will be enabled if:
1) There is a 11b STA associated to an 11g AP
2) An 11g AP on the same channel has protection enabled.
If your 11g (not in g-only mode) AP is on channel 11 AND you have a neighboring AP that is also on channel 11 that AP is either 11b only or is an 11b/g AP with a B client associated AND the two APs can hear each other , then your AP will go into protection mode.
There are two forms of protection RTS/CTS as stated above, or CTS-to-Self. RTS/CTS has more overhead because there is an exchange of two packets RTS and CTS, whereas CTS-to-Self is only one packet. CTS-to-Self is the method most commonly implemented. I do not know of an AP today that ships using RTS/CTS as the default protection mechanism.
A couple of other points:
Protection does not force the AP to 11b rates. It makes the 11g clients send an 11b RTS-to-Self reserving time for transmission of an 11g packet. Assuming no other traffic, with standard 11g you can get a max of 24.5 Mbps. With RTS-to-Self you will get ~16Mbps. With RTS/CTS you will get ~12Mbps.
Setting your AP to 11g-only will probably make things worse. If you AP is only sending at 11g rates the neighboring 11b AP will not be able to see those packets and will transmit at the same time causing collisions. Collisions are much mores costly that the over head of data rate protection.
Protection is enabled and disabled depending on the state of the air. If no 11b clients are associated to an 11g AP protection will not be used. If an 11g client is far enough to use 11b rates, protection will be enabled on the 11g AP because it is using 11b rates.
If you want to do something, the easiest thing to do is to set the APs closest to the neighbor to different channels. The problem is that beacons travel long distances and your neighbors AP is probably seen by many of your APs so trying to channel plan around it may be difficult.
My recommendation is to not worry about it.
Mark as New

Bookmark

Subscribe

Mute

Email to a Friend
Hi Ken,
Yes, the "Protection Mode" is not segmented by SSID's only by the radio itself, so the "B" client on the Guest SSID will effect the Corporate "G" clients
"When 802.11b clients are **associated to an 802.11g access point, the access point will turn on a protection mechanism called Request to Send/Clear to Send (RTS/CTS)."
Hope this helps!
Rob