Beginner
Mark as New

Bookmark

Subscribe

Mute

Email to a Friend
APs (LAP1142N) are disconnecting after joining the WLC (5508)
Hi,
We are having a problem at the school I'm working at. There are 133 APs located across campus.
They have been running for 3.5 years without any trouble.
Recently we have been having issues with APs disconnecting at random.
It started last week with just a couple. We got them running again, but later the same day new ones had disconnected.
This has continued with more APs and it looks like it happens at random and it is never the same one that disconnects.
We have a centralized support-unit that helps us with stuff like this, but they haven't come up with a solution, so I was hoping someone here had seen this behavior before.
Today at 7AM all the APs were running, but at the time of this post 6 of them have disconnected.
AP (130 of them):
Product ID: AIR-LAP1142N-E-K9
Version ID: V01
Software Version: 7.4.100.0
Boot version: 12.4.18.3
IOS: 15.2(2)JB$
Country Code: Norway (NO)
Regulatory domains: 802.11bg:-E 802.11a:-E
Controller:
Cisco 5508 Wireless Controller
Firmware: 7.4.100.0
Recovery version: 6.0.182.0
Temp is running at 35C
Memory at a stable 50%
Cores 0%/2%, 4%/2%, 3%/2%, 4%/1%, 3%/3%, 5%/2%, 0%/1%, 0%/1%, 0%/1%, 0%/1%
Only using 4 of the ports on the controller 1-4
Some of the error-messages I have located on the different APs that have disconnected:
Layer 3 discovery request not received on management VLAN
Lwapp discovery request rejected
Just give me a shout if any other information is needed.
- Hille
1 ACCEPTED SOLUTION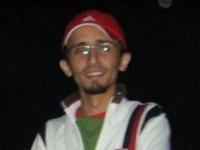 Participant
Mark as New

Bookmark

Subscribe

Mute

Email to a Friend
Hi,
please go to 7.4.110.0 and that should do it.
"there was a known issue on that version between 1140 and 7.4.100.0"
please let me know if you still face the same issue after the upgrade.