Highlighted

Community Manager
Mark as New

Bookmark

Subscribe

Mute

Email to a Friend
Ask the Expert: Wireless LAN Security
Welcome to this Cisco Support Community Ask the Expert conversation. This is an opportunity to learn and any ask questions about how to secure a wireless network with Cisco expert Roman Manchur
Wireless networks have became pervasive in today's world. Cisco offers very strong wireless porfolio that helps business to connect to the Internet anywhere anytime. Network managers need reassurance that solutions are available to protect their WLANs from these vulnerabilities and that WLANs can provide the same level of security, manageability, and scalability offered by wired LANs.

This session will focus on answering question regarding how to deploy, configure and troubleshot security in a wireless network and also the common pitfalls and issues that might happen in an installed secured wireless network.


To participate in this event, please use the

button to ask your question.
Ask questions from Monday June 20 to Friday July 1st , 2016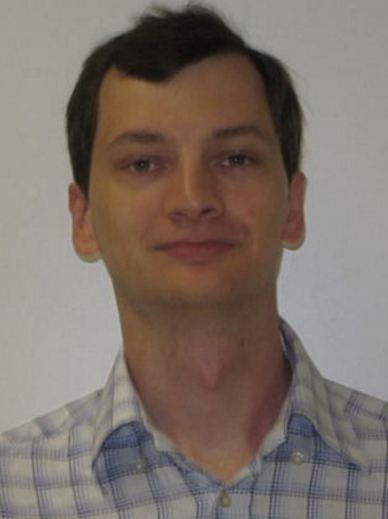 Roman Manchur is a Customer Support engineer in the Cisco Technical Assistance Center in Cisco Brussels. He is expert on any wireless products, including Wireless LAN controllers and Access Points, as well as in many security products and technologies, including IBNS, ISE, ACS4.x/ACS5.x, AAA Security, RADIUS, and TACACS. Roman has over 8 years of experience in IT. He joined Cisco in 2011. Prior to Cisco he worked at Priocom, Pysus, Aricent and Telread. Roman holds a CCIE in Wireless (#47699) and a Master in Sciences in Telecommunications and IT from the National University Lviv Polytechnic.
Roman might not be able to answer each question due to the volume expected during this event. Remember that you can continue the conversation on the Security and Network Management Community
Find other https://supportforums.cisco.com/expert-corner/events.
**Ratings Encourage Participation! **
Please be sure to rate the Answers to Questions
I hope you and your love ones are safe and healthy
Monica Lluis
Community Manager Lead
2 ACCEPTED SOLUTIONS
Highlighted

Contributor
Mark as New

Bookmark

Subscribe

Mute

Email to a Friend
Hi Roman,
We are using Anyconnect 4.2.02075 and ISE 1.4 version and all of sudden we seeing the certificate errors for some wireless(MAC OS) users.
issue : client is trying to trust PSN local certificate but which is not configured for EAP authetication at all.
how user is getting the response to trust the cert which is not configured??
Error screenshot attached.
Highlighted
Cisco Employee
Mark as New

Bookmark

Subscribe

Mute

Email to a Friend
Hi Michael,


Please, refer to following guide regarding rogue detection and management:
http://www.cisco.com/c/en/us/td/docs/wireless/technology/roguedetection_deploy/Rogue_Detection.html#wp44449

A rogue is essentially any device that is sharing your spectrum, but is not in your control. This includes rogue Access Points (APs), wireless router, rogue clients, and rogue ad-hoc networks.


...


If probe response or beacons from a rogue device are heard by either local mode, FlexConnect mode, or monitor mode APs, then this information is communicated via CAPWAP to the Wireless LAN controller (WLC) for processing. Rogue device can be identified regardless of its SSID is broadcast or not. In order to prevent false positives, a number of methods are used to ensure that other managed Cisco-based APs are not identified as a rogue device. These methods include mobility group updates, RF neighbor packets, and white listing autonomous APs via Cisco Prime Infrastructure (PI).

Therefor those APs that aren't joined to your 3850 and are seen by other APs that are joined with this controller are identified as rogues.
Rogue detection has no impact on wireless client connectivity unless you also have containment enabled for rogue APs.
If auto containment is on WLC then you need to disable it in order not to impact client connectivity to those others APs.
In case it's already disabled, then there must be some other reasons for client connectivity problems, you may need to enable system traces on WLC to troubleshoot connectivity problems:

Enable these traces in order to obtain the L2 auth logs:

set trace group-wireless-secure level debug
set trace group-wireless-secure filter mac <client-mac-address>

Enable these traces in order to obtain the dot1X AAA events:

set trace wcm-dot1x aaa level debug
set trace wcm-dot1x aaa filter mac <client-mac-address>

Enable these traces in order to receive the DHCP events:

set trace dhcp events level debug
set trace dhcp events filter mac <client-mac-address>

Enter the show trace sys-filtered-traces command in order to view the traces:

Enable these traces in order to disable the traces and clear the buffer:

set trace control sys-filtered-traces clear
set trace wcm-dot1x aaa level default
set trace wcm-dot1x aaa filter none
set trace group-wireless-secure level default
set trace group-wireless-secure filter none