Cisco WLC 5508 / CleanAir Interference vs Channel Utilization
Options
Mark as New

Bookmark

Subscribe

Mute
‎04-17-2021 11:31 AM - edited ‎07-05-2021 01:10 PM
Hi All,
I wanted to ask about this output from our AP: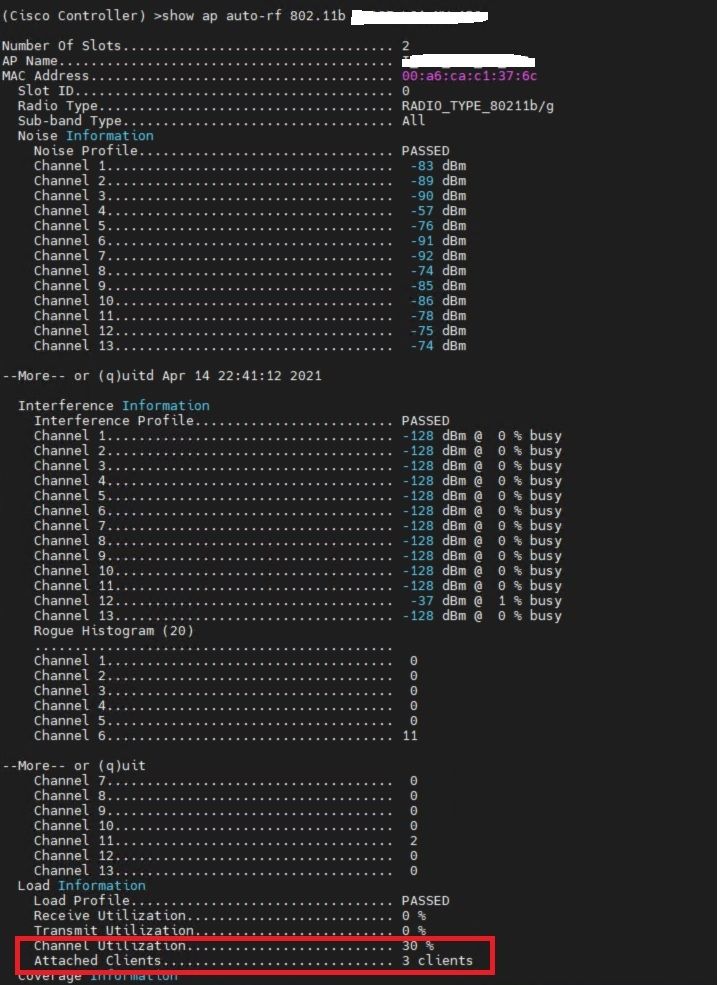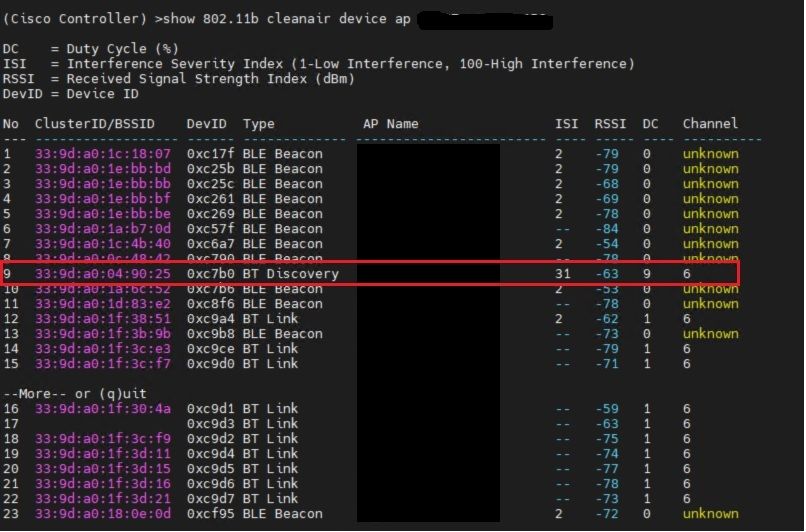 We have really poor 2.4Ghz Wi-Fi user experience on two floors of our building. From the above output, I can see there is a Bluetooth discovery device that has an interference value of 31. However on the scale from 0 to 100, this is still relatively low. In your experience is this significant enough to degrade the 2.4Ghz Wi-Fi ?
Also, looking at other stats, the channel utilization is 30% with only 3 clients! Does this point to other issues in the network like co-channel interference or is this something you would expect if there were Bluetooth devices interfering with a severity of up to 30 for example.
Any help is really appreciated, trying to troubleshoot the Wi-Fi has been quite difficult.
Many thanks!