Beginner
Mark as New

Bookmark

Subscribe

Mute

Email to a Friend
Cisco WLC and Apple TV Bonjour
Hi,
I have followed the guide on http://www.cisco.com/en/US/docs/wireless/technology/bonjour/7.5/Bonjour_Gateway_Phase-2_WLC_software_release_7.5.html on enabling Cisco WLC 7.5 with Apple TV Bonjour however I have a weird problem. I have some clients unable to see the apple TV connected to a different wireless access point while some can see the apple TVs connected. I have attached my setup for reference. I would like to enquire on the use of LSS and if anyone may have encountered similar problems? The apple tv is being discovered by the wlc under mdns-Domain Names.
As per the document, multicast has not been enabled however the discovery of the apple tv is intermittent from the apple clients. Client A may discover apple tv 1 and 3 however not apple tv 2 and sometime it can discover all 3 apple TV while client B is able to see all 3 apple tv devices. All 3 apple TV devices are discovered by WLC and only apple TV service has been enabled on WLC. I was wondering if anyone has seen similar issue? Not too sure what may be the cause of it?
Any suggestion is appreciated.
2 ACCEPTED SOLUTIONS

Hall of Fame Guru
Mark as New

Bookmark

Subscribe

Mute

Email to a Friend
Some of the docs don't have it, but it is required as all my install that requires bonjour, has multicast implemented.
Thanks,

Scott

*****Help out other by using the rating system and marking answered questions as "Answered"*****
-Scott
*** Please rate helpful posts ***
Rising star
Mark as New

Bookmark

Subscribe

Mute

Email to a Friend
I did not enable multicast in the WLC (as indicated in the guide) and it is working fine. I have some screenshots of my deployment (i always prepare a final report for every service to be introduced in the wireless network), see next:
Please take into account that if you are using version 7.4 and above + external server for WebAuth when the enduser is trying to connect to the wireless network you must include an entry for your DNS Server in the WLC Access Lists.
I am using mDNS so APPLE TV and IPAD located on differente subnets/interfaces can communicate each other. This feature available on version 7.4 and above (I am using 7.5 because of the LSS feature so Apple TV services are only available for the local school).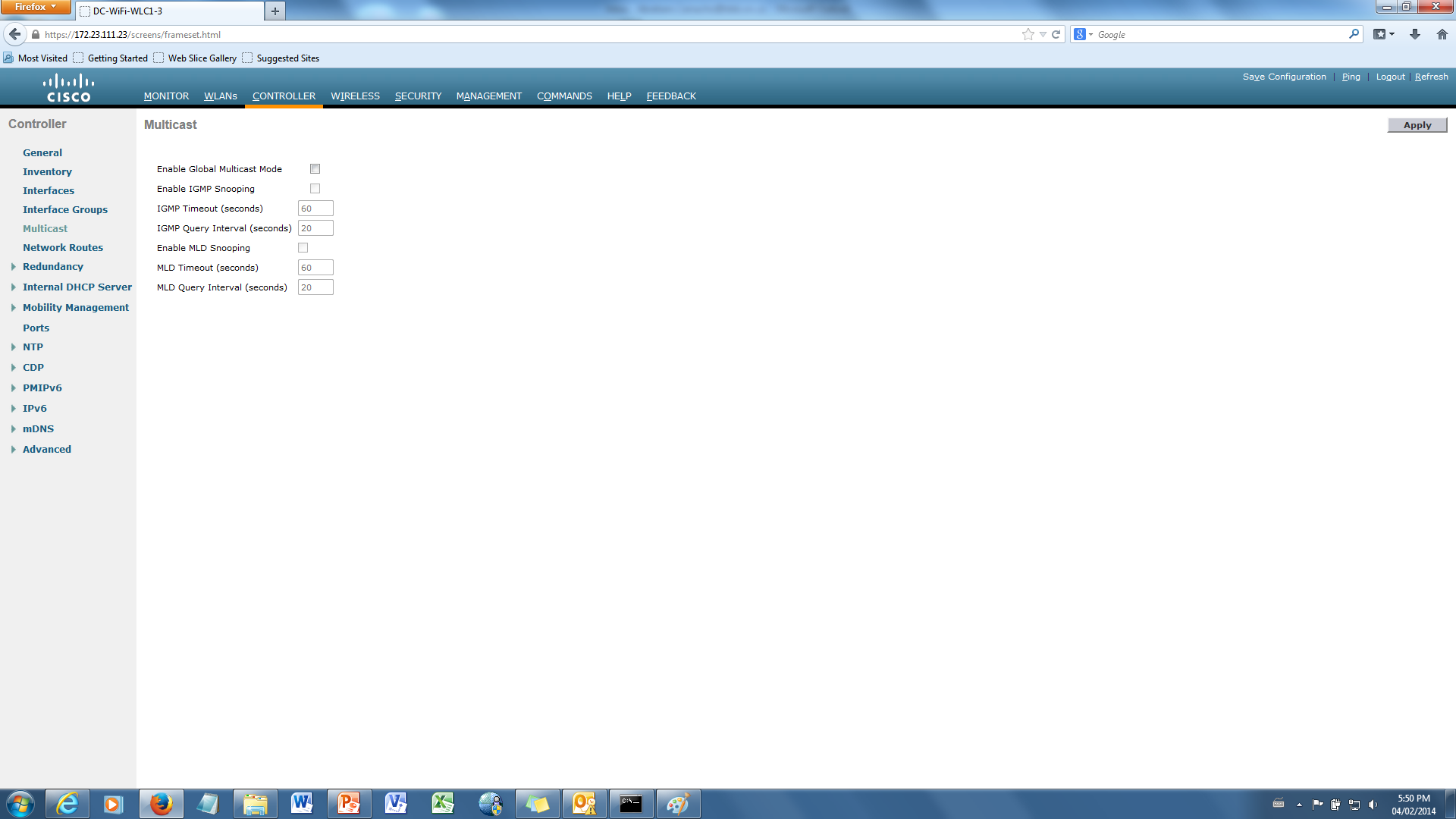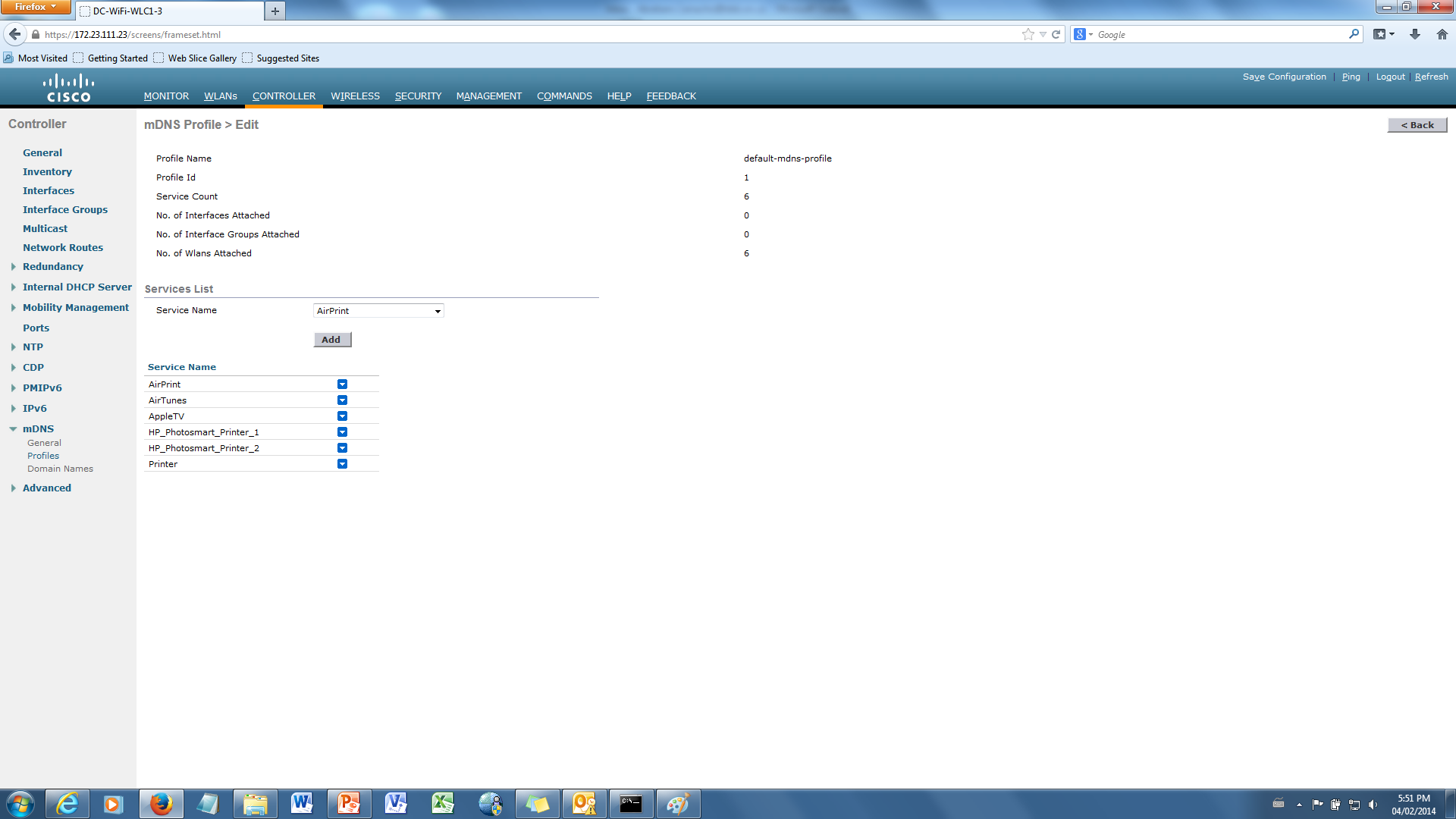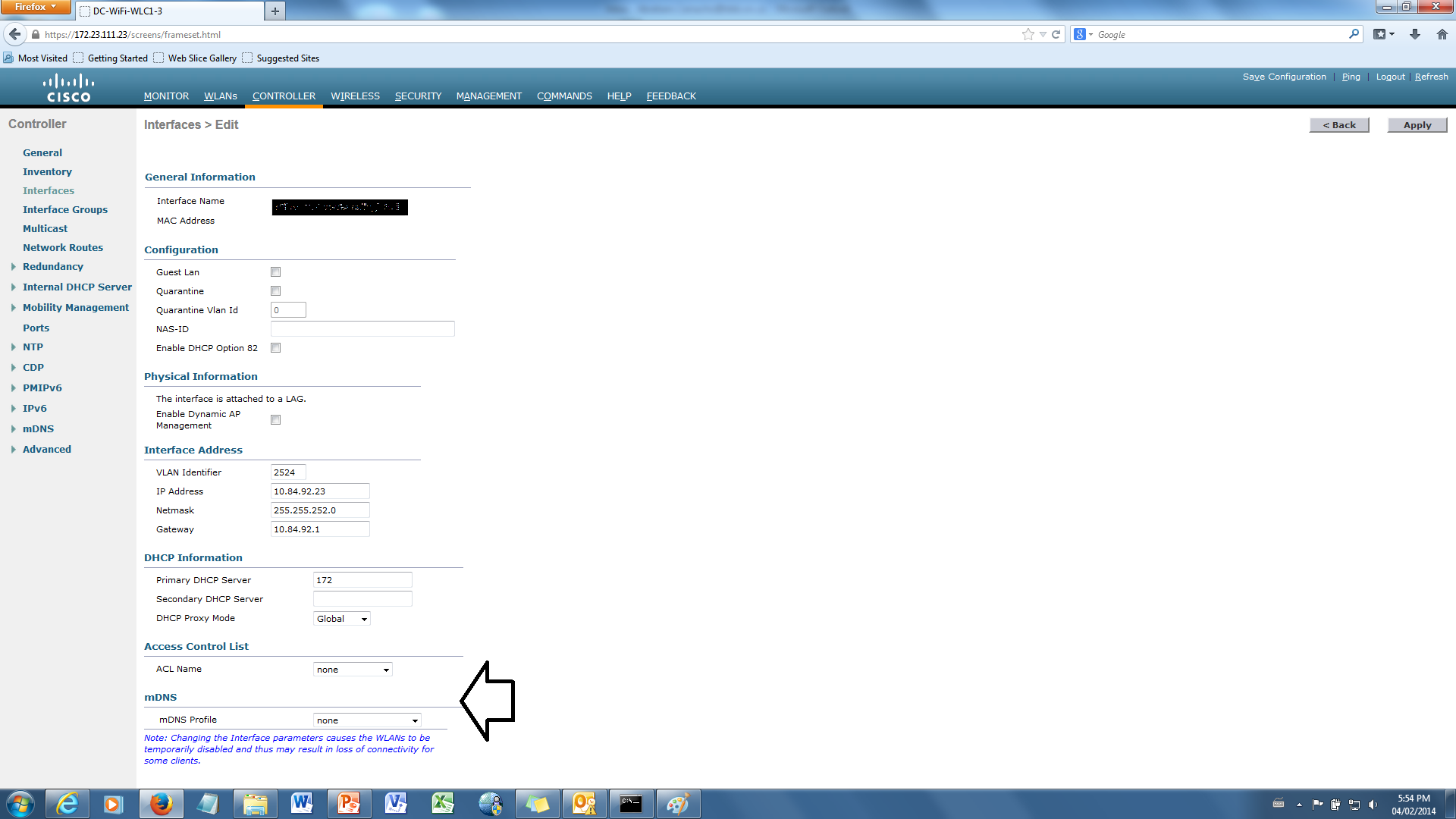 thanks