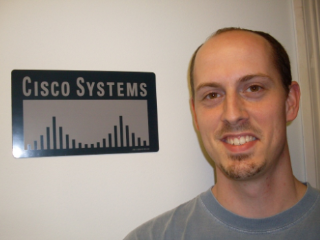 Enthusiast
Mark as New

Bookmark

Subscribe

Mute

Email to a Friend
Configuration of a CLI Template
Guys / Gals -
Never used the CLI template from WCS, and wanted to enable band select globally. Saw on another post that Lee Johnson commented on that it's best to enable band select globally using the CLI. By not doing so, any changes to an SSID to use band select are irrelevant without the global change. So when you open a new template, it's just a blank doc and so I entered my username on the first line, password on second, and command on the third. The template doesn't apply properly and it times out. Is there a way to specify the access method (i.e. telnet/SSH) or does it go over SNMP? I'm assuming SNMP, and since all of my other templates apply properly that makes me think that while the template goes over SNMP, that the actual commands are via telnet or SSH. In either case, I still get the timeout error. Is there any docs that show examples of how to build the template? I can't find any in the config guide or command reference guide.
Cheers,
Scott
2 ACCEPTED SOLUTIONS
Enthusiast
Mark as New

Bookmark

Subscribe

Mute

Email to a Friend
Enthusiast
Mark as New

Bookmark

Subscribe

Mute

Email to a Friend
Scott,
When you define a username/password in the above described location that is the username/password that WCS will use when applying a template that requires a username/password (i.e. the CLI template). The username/password that you define must be allowed to SSH to a WLC so you can either define a local username/password on the WLC or if you are using TACACS+/Radius make sure its a valid domain user that has rights to SSH/Telnet to a WLC. For example if you were to open a SSH session from your pc to the WLC what username/password would you use? You can use that combonation or create another username/password on the WLC under local users.