Highlighted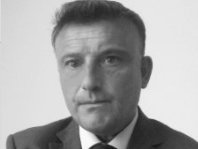 Participant
Mark as New

Bookmark

Subscribe

Mute

Email to a Friend
WLC "rogue containment" - What does it actually do?
Hi All,
I have read the part of the WLC config guide about rogue containment, but what does it actually do?
It says it sends deauth and deassoc frames to clients of rougue access points. This to me actually seems like we are performing a DOS on another neighbors WLAN?
Can anyone confirm what it actually does in detail?
Does it send deauth messages to a "neighbors APs clients" dis-authenticating it from the "neighbors AP", thus causes the client to lose his own connection to his legitimate AP, or does it send de-auths that say, just dont come near my AP (on my network) ????
What is the frequency of packets that get sent to the neighboring APs clients?
Does it send these frames to a broadcast or unicast MAC?
Does it send these frames to other neighbor rougue APs or just clients?
Is there any legal ramifications of doing this, ie, can you be prosecuted?
Is this the only containment method that Cisco Support?
And, any other info/documentation that anyone may have on this?
Many thx indeed, for all the kind help so far :))
Ken