Highlighted
Beginner
Mark as New

Bookmark

Subscribe

Mute

Email to a Friend
Hi All:
I would appreciate if someone can share their lifetime experience and suggest me to finalize the right product between ASR 1006 or ASR 9001.
Requirements:
- We need full internet feed with IPv4 and IPv6.
-10 G & STM-16 interfaces for connectivity.
- 10 Gbps traffic need to be handled by the box.
- MPLS L3/L2 VPN's
I personally after going through IOS-XR feature, prefer this.
Need some expert thoughts in the light of real world experience.
Regards,
Highlighted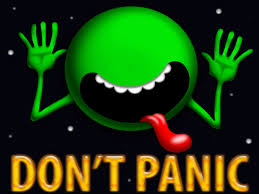 Beginner
Mark as New

Bookmark

Subscribe

Mute

Email to a Friend
Hi Sayed, ASR 9001 does not
Hi Sayed,
ASR 9001 does not support STM-16 interfaces. It is purely 1 GE/10 GE platform.
If you are looking for an XR platform that supports STM-16 interfaces, you need to go with the 9006 (or 9904) , RSP-440, SIP-700 and POS SPA (for STM) and Typhoon 10GE linecard. (with Trident you might face an issue for the number of learned prefixes depending on the scale profile you choose: http://www.cisco.com/c/en/us/support/docs/routers/asr-9000-series-aggregation-services-routers/116999-problem-line-card-00.html)
If you decide to go with the ASR 1006, make sure you choose dual RP2 ( with 16GB mem), ESP-100 (or ESP-200) and SIP40. This should eliminate the TCAM exhaustion issue, if you decide to do NAT and ACL.; and guarantee and route-scale that might occur. (for the ASR 1000, I would recommend upgrading all of the memories)
HTH,
Michel.
Beginner
Mark as New

Bookmark

Subscribe

Mute

Email to a Friend
I would appreciate if someone could help with basic configuration for a Cisco ASR 1000 series as a hub aggregation 60 ASR901-12C-FT-D. Thank you in advance.