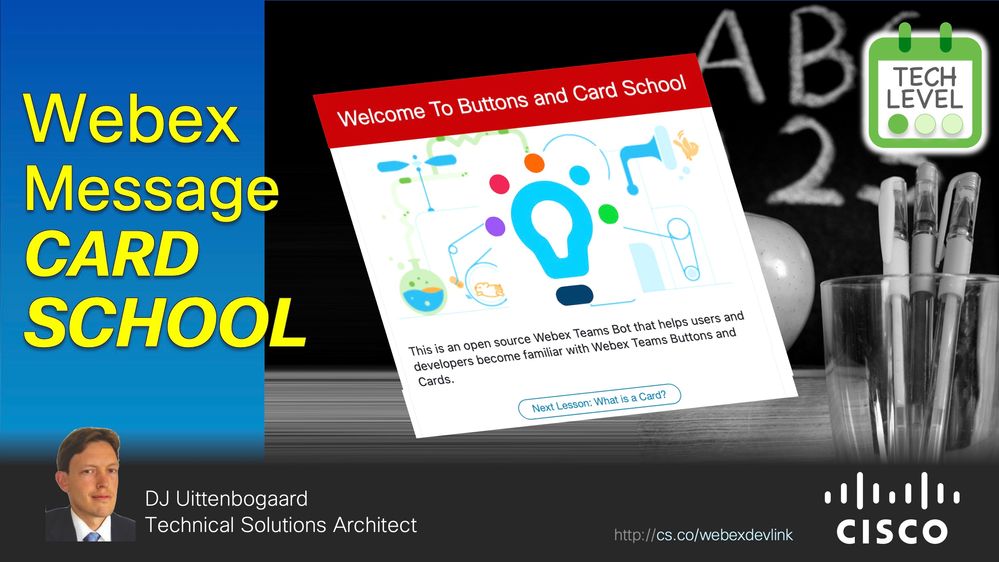 In a previous article I talked about the Cards & Buttons functionality of Webex Message. It's great to send nicely formatted or interactive messages.
What if you want to learn about Cards? There is a bot that teaches you all about Cards using...
...CARDS!
A lovely and interactive way to learn. How does it work? As mentioned on the Cardschool App hub page, just add cardSchool@webex.bot to a 1:1 space and say hello. The bot will then guide you through the world of cards. (BTW, you can also add the bot to a group space)
When designing your own cards please look at the CardSampler. An online tool where you can design your card and it spits out the JSON needed for that card.
Please try it and let me know what you think!
/DJ
#collaboration #ciscocollab #webexdev #webex #devnet #semaker #ciscose #programmability