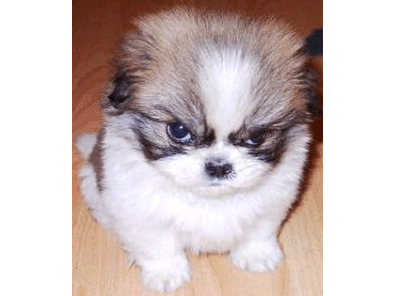 Cicso Unified Communications Manager AXL Soap Python Test Source PyQt5, xml.entree.ElementTree Device List, Pickup Group List, DN List, End User List. etc pip install -r requirements.txt
I want to find out how many agents are configured for an attribute. I have followed all the steps which are provided by the Cisco UCCE 11.6 API guide but I could not get the count. Is it possible to get a count of agents or not?

Lately I have received a few requests from people asking if it was possible to Archive a Webex MessageSpace as in "download all messages".Interesting. You can download all messages using the messages API but that leaves you with a pile of unreadable JSON ...
Read More

On May 10th 2021 a new API component was added: SPACE Tabs! We call them ROOM tabs to be consistent with the room (space) API. Room Tabs represent an always available tab that is added as a tab in the space. It is configured with a content url. Just like ...
Read More

In a previous article I talked about the Cards & Buttons functionality of Webex Message. It's great to send nicely formatted or interactive messages. What if you want to learn about Cards? There is a bot that teaches you all about Cards using... ...CARDS!...
Read More

The Python library "webexteamssdk" is great but there's one part of this library that "may need better documentation". This is the ability to create cards & buttons. Here's a card example:   How is this card setup? What components are used? The following ...
Read More

(using Python and the Flask Library) An oAuth integration allows you to have an application "do stuff on your behalf". This is a topic that can be quite complex to understand. For that reason I created this Python code to make it as easy as possible to un...
Read More

It may be easier than you think. After some customer requests I started writing code in Python. A few days later the script was ready. What can it do? ADD LOGO or image to your virtual background (using a domain/email address/URL/local-file) ADD TEXT to y...
Read More
The browser-based Finesse Agent Desktop 12.5, that ships with the Cisco Unified CCE / CCX contact center solutions, has made massive strides in the performance of its underlying infrastructure, which improves its throughput and reliability by an order of ...
Read More

Fun and Easy Virtual Hackathon 60 Teams Win Prizes ALL Participants Receive Certificate Signed by Execs Important Note: This contest is governed by the Terms and Conditions in the document attached at the end of this page. Please review it for full detail...
Read More
Hi Experts, I Need one help on Cisco social miner , hope you will help us on below requirements . Many Thanks!!!! Actually, we have third party application trying to integrate in UCCE through task routing API concept . Just we need to get the agent status...
Read More
As part of the Cisco BroadWorks R24 rollout the DevNet Sandbox system will be upgraded to the latest software release on September 11, 2020. We don't anticipate any disruption to Sandbox test usage at that time. Please ensure that you have completed any o...
Read More
I think I found another one. For brevity, I'm stripping the soap headers. First, I'm creating a new line using addLine
true
UnitTest-CallingSearchSpace-08062020_211546_2
true
UnitTest-CallingSearchSpace-08062020_211546_2
1234
false
false
false
...
Read More
I need to have a notepad with some saved text to pop up with an incoming call hit to our call center. I am aware of the thick client screen pop gadget, I am working on seeing we can change that to fit our needs. I am unsure to change to get this working
Read More
Did a write up on Medium about how I used different API's to perform various tasks. Check it out here!