Highlighted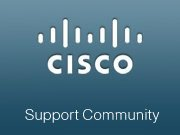 Community Manager
Mark as New

Bookmark

Subscribe

Mute

Email to a Friend
Troubleshooting SIP in Cisco Unified communications deployments with Cisco VIP Ayodeji Okanlawon
This is a Q&A Ask the Expert Session continuation from the Live Webcast

Ask your questions on Session Initiation Protocol (SIP) and how it is redefining our UC world.The Session Initiation Protocol (SIP) is a signaling communications protocol, widely used for controlling multimedia communication sessions such as voice and video calls over Internet Protocol (IP) networks.



Featured Expert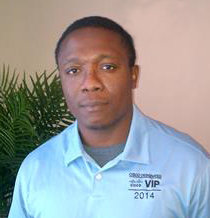 Ayodeji Okanlawon, a Cisco Designated VIP, is the Lead Consultant Engineer for Global Solutions Design and Engineering at Verizon Business. In his past, he has worked at Intact IS, NCS Global, and Schlumberger Information Solutions. His experience includes development of design and deployment of large scale IP telephony projects on Cisco Call Manager platforms, Cisco Voice gateways, Cisco Jabber cloud and on premise solution. His expertise includes SIP solutions, CUBE design and Deployment, Troubleshooting: Voice gateways, CUCM, Unity connection, CUPS. Deji has been awarded the Cisco Designated VIP in 2013 and 2014. Deji holds a Bachelor of Science (BS), Electrical and Electronics Engineering, Second Class Upper from Obafemi Awolowo University.
According to Deji, "If you want to advance your career, if you're serious about your skill sets, you've got to be in the forums." (Read the Interview >>)

We look forward to your participation. This event is open to all, including partners.
* * Remember to use the rating system to let Deji know if you have received an adequate response. * *
Deji might not be able to answer each question due to the high volume expected during this event. This event runs January 13 through January 23, 2015. Visit this forum often to view responses to your questions and the questions of other community members.

1 ACCEPTED SOLUTION
VIP Mentor
Mark as New

Bookmark

Subscribe

Mute

Email to a Friend
Hi Yannick,
You can use OOD OPTIONS ping for this.
Out-of-dialog OPTIONS message sent to check the status of the SIP Trunk
The dial-peer is "busyout" if it does not receive a response within a configurable time period
 For an INVITE that matches a "busyout" dial-peer, CUBE sends "503 Service Unavailable"
 If there is a secondary dial-peer econfigured, the call will be re-routed the secondary path
You should configure this on the dial-peer facing your ITSP. Example is shown below:
dial-peer voice 100 voip
voice-class sip options-keepalive up-interval 20 down-interval 20 retry 3
Please rate all useful posts