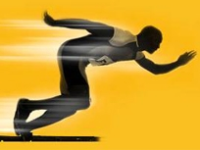 Beginner
Mark as New

Bookmark

Subscribe

Mute

Email to a Friend
Audio quality, dropped calls from PRI line clocking..?
Hello
I am getting reports of a number of dropped calls and spotty audio quality from my users in a location where we recently upgraded the office to VOIP. Initially, I was on the phone to the carrier but they said there was no issue. Now I am thinking it may be related to the clocking of the PRI lines
I need some guidance on the best way to ensure the clocking is correctly sync'ed up so that there is no PVDM issues which may be resulting in choppy audio and/or dropped calls.
The inventory is a 3945e with an NM-HDV2-2T1/E1installed on slot 1 with pvdm2x64 on this.
On port 1/0 is a TDM e1 trunk with clocking set from 'line'
On port 1/1 is a TDM e1 trunk with clocking set from 'line'
On port 2/0 is a digital PRI line. This did not support clocking from the line so initially I was getting slips and errors. So I set the command 'clock source internal' and this got rid of the slips and errors.
The other commands I have are:
network-clock-participate slot 1
no network-clock-participate slot 2
network-clock-select 1 E1 1/0
network-clock-select 2 E1 1/1
So - could anyone please help and advise if one, It is possible for the audio issues to be a result of clocking incorrectly and two if there is a way to verify if something is wrong.
Show network-clocks
Network Clock Configuration
---------------------------
Priority Clock Source Clock State Clock Type
1 E1 1/0 GOOD E1
2 E1 1/1 GOOD E1
10 Backplane GOOD PLL
Current Primary Clock Source
---------------------------
Priority Clock Source Clock State Clock Type
1 E1 1/0 GOOD E1