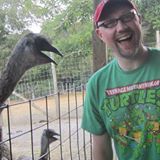 Beginner
Mark as New

Bookmark

Subscribe

Mute

Email to a Friend
Call goes straight to voicemail CUCM 8.6.2, 7945G. Why?
I have a user who when called internally the call goes straight to Unity.
When called externally the phone rings normally.
I have been beating my head against the wall all day making no progress on this issue. Would anyone have an idea of what to check? This happened rather out of the blue, having made no changes to this user's phone or extension.
The extension is shared between two phones, which made me think that one of them had done something screwy with this particular DN. So I removed the number from both phones (one phone at a time) to see if that made a difference. It didn't. I also tried forwarding the calls to voicemail, and then removing that forward (as suggested in some other topics).
I have checked what I think are the obvious things like the call search space, partitions, etc. I have even compared settings for the line, the phones, and the lines on each phone to something that works. Everything 'checks out'.
I even did some logging with RTMT. But that only showed that I called into the DN, but the "final number" was that of my Unity server. Maddening!!
Any clues from the community would be greatly appreciated.
Thanks,
-Steve Ballantyne