Highlighted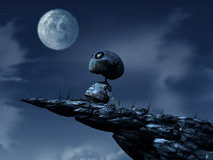 Beginner
Mark as New

Bookmark

Subscribe

Mute

Email to a Friend
Cisco BE6000 with Pre configured CUCM, CUC and Presence - VMWare power auto startup problem
Hi,
The Scenario
I am deploying a Unified Communications solution based on a Cisco BE6000 environment (which comes in a UCS C220-M4 with pre configured voice applications).
Of all those voice applications within the bundle I am only using CUCM, CUC and IM Presence.
With that in mind, in VMWare's Virtual Machine Startup and Shutdown menu, I put the three machines in the Automatic Startup option as depicted in the following picture:

The Problem
Whenever I restart my host only one of these virtual machines gets to automatically startup. The other two, even though explicitly configured as automatic, go into the Manual Startup panel. I tried with different order of servers and only the one in the first position gets elected as automatic.
VMWare is fully licensed as well.
The Versions
CIMC - 2.0(8g)
ESXi - 5.5.0 Build 2068190
CUCM - 11.0.1.20000-2
CUC - 11.0.1.20000-2
Presence - 11.0.1.10000-6
Thanks,
Pedro