Highlighted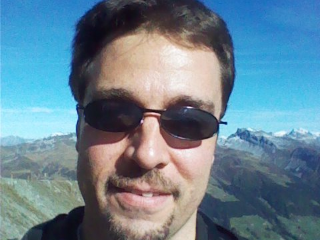 Beginner
Mark as New

Bookmark

Subscribe

Mute

Email to a Friend
LMS3.2: Device Update didn't works
Hello,
I have CiscoWorks LMS3.2 with RME4.3.1 and CS 3.3.0.
When I will update the devices and I go to
Common Services - Software Center Device Update
and I mark Resource Manager Essential then I receive this window:
Now I choose the Rtr2900 package (same problem for all six packages) and when I will download it, then after define the destination path for the file I see this window:
Then I have tried to download it manually with the following command:
PSUCli.bat -p rme -d -dst c:\psu_download -all
this is the result:
Number of packages to be downloaded = 55
Downloading packages...
Finished downloading [49] packages to c:\psu_download\rme
The six packages that are showed in the picture above were not downloaded.
I assume that there is an error on Cisco side because the size of the six packages is NA.
Am I right or have someone another idea why it didn't works?
Or is there another possibility to download the package for the Rtr2900?
Many thanks.
Regards,
Alain
1 ACCEPTED SOLUTION
Highlighted
Cisco Employee
Mark as New

Bookmark

Subscribe

Mute

Email to a Friend
Hi Alain,
as of 16th of June 2011, the hosted services in Cisco.com that are being leveraged by LMS, for downloading the latest Software and Device Package updates, as well as the PSIRT and End of Sale/Life information, were being migrated to a new framework and the old services has been retired.
The following LMS functionalities were being affected because of the change:
1. Automated Software and Device Package Downloads
2. User driven Software and Device Package Downloads
3. PSIRT and End of Sale/Life reporting
4. PSIRT and End of Sale/Life off-line reports
In order to have a fix, you need to install the patch available on cisco.com. Please search for
cwcs33x-win-CSCto46927-0.zip (on Windows) or cwcs33x-sol-CSCto46927-0.tar (on Solaris).
Once you install the patch, try to download the packages one more time and install them. Please let me know if this fix your issue.
Svetlana