Beginner
Mark as New

Bookmark

Subscribe

Mute

Email to a Friend
Hello,
Designing a server with 2 dual port port CNAs (totally 4) for each server. The server will be connected to 2 Nexus 5K switches which will be configured as VPC.
What may be the options that these 4 CNA Ports to be connected to the 5Ks? Is it possible to use a single VPC link and configure 4x10G ports to make 40Gbps for Ethernet and FCoE frames. We think it is possible for Ethernet data frames, but each CNA sees the link to N5K seperately, without any knowledge of VPC Links.
The following links may give a good idea on the supported designs, but each gives an example of 2 CNA ports for the server.
http://brasstacksblog.typepad.com/brass-tacks/2011/05/eliminating-the-san-air-gap-requirement-with-fcoe-and-vpc.html
http://bradhedlund.com/2010/12/09/great-questions-on-fcoe-vntag-fex-vpc/
Also for the supported and not supported designs, can you explain the reasoning for single port etherchannel requirement for the VPC, why we cannot dual attach the CNAs to each N5K seperately?
Thanks in Advance,
Best Regards,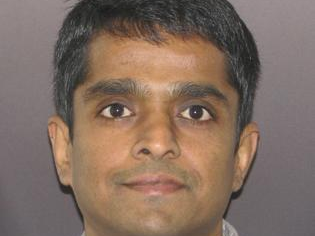 Cisco Employee
Mark as New

Bookmark

Subscribe

Mute

Email to a Friend
You are correct in that you cannot bind all four interfaces of the CNA. Etherchannel in reality is for ethernet traffic only. When it comes to FC(oE), each interface in CNA will have a unique wwn. There is no concept of virtual wwn. So each interface going into a Nexus switch needs to be a one port etherchannel.