Beginner
Mark as New

Bookmark

Subscribe

Mute

Email to a Friend
catalyst 6506 and 10 gb 16 port fiber module compatibility
Hi,
We have a core switch with the following ios and supervisor engine. Can we add a16 port LR (x2)or LRM(X2) ON the core switch?if not what modifications has to be done?if an ios upgrade is necessary is it a costly affair?At present we have two 1gb up link modules in single and multimode fiber . or any alternatives ?
#sh module
Mod Ports Card Type Model Serial No.
--- ----- -------------------------------------- ------------------ -----------
1 16 SFM-capable 16 port 1000mb GBIC WS-X6516A-GBIC SAL0803T308
2 48 SFM-capable 48 port 10/100/1000mb RJ45 WS-X6548-GE-TX SAD07500600
5 5 Supervisor Engine 720 10GE (Active) VS-S720-10G SAL1439UMZK
#sh version
Cisco IOS Software, s72033_rp Software (s72033_rp-IPBASE-M), Version 12.2(33)SXI4a, RELEASE SOFTWARE (fc2)
Technical Support: http://www.cisco.com/techsupport
Copyright (c) 1986-2010 by Cisco Systems, Inc.
Compiled Fri 16-Jul-10 19:51 by prod_rel_team
ROM: System Bootstrap, Version 12.2(17r)SX7, RELEASE SOFTWARE (fc1)
uptime is 1 year, 27 weeks, 4 days, 23 hours, 30 minutes
Uptime for this control processor is 1 year, 27 weeks, 4 days, 22 hours, 58 minutes
System returned to ROM by power cycle at 07:30:22 UTC Thu Feb 10 2011 (SP by power on)
System image file is "sup-bootdisk:s72033-ipbase-mz.122-33.SXI4a.bin"
Last reload reason: Reload Command

cisco WS-C6506-E (R7000) processor (revision 1.2) with 983008K/65536K bytes of memory.
Processor board ID SAL1441W0Y1
SR71000 CPU at 600Mhz, Implementation 0x504, Rev 1.2, 512KB L2 Cache
Last reset from s/w reset
43 Virtual Ethernet interfaces
67 Gigabit Ethernet interfaces
2 Ten Gigabit Ethernet interfaces
1917K bytes of non-volatile configuration memory.
8192K bytes of packet buffer memory.
65536K bytes of Flash internal SIMM (Sector size 512K).
Configuration register is 0x210
Regards
2 ACCEPTED SOLUTIONS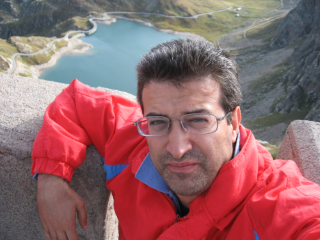 Hall of Fame Master
Mark as New

Bookmark

Subscribe

Mute

Email to a Friend
VIP Community Legend
Mark as New

Bookmark

Subscribe

Mute

Email to a Friend
Prakavi
Giuseppe has answered this already. Your IOS is 12.2(33)SXI. SXI versions are later then SXH versions so you should be fine.
Jon