Highlighted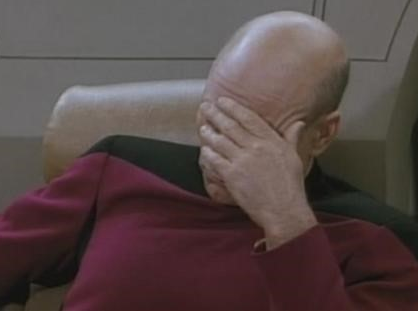 Beginner
Mark as New

Bookmark

Subscribe

Mute

Email to a Friend
Network Design Leaf LAN switches and Core Switches
Hi,
This may be a bit of a noob question, but bear with me.
I have 10 24-port 2950 switches for LAN users. All these switches connect to a WS-C3560G-48TS-S via Cat5e. There are other devices connected to the 3560 (e.g. servers that provide resources to LAN users, plus other supporting devices). The 3560 is in turn connected to a Cisco 3825 router which performs all the VLAN routing and gateway functions.
I know that eventually I can replace the 3560 with a layer 3 switch that can do the VLAN routing so requests between VLAN don't have to go to the 3825. But I'm wondering if I'm likely to run into congestion issues by having one switch handle all the traffic from the 2950's as well as the traffic from the servers? In fact, I'm wondering if I'm having that issue now.
If my math is correct, each 2950 can potentially generated 48Gbps ([1Gb Up + 1Gb Down] x 24 ports). This is the max switching capacity in those switches. For 10 2950's, the total potential traffic is 480Gbps. The switching capacity of the 3560 is about 100Gbps. I know that considering the max capacity of the 2950's may not necessarily be practical because it's unlikely that all ports in all switches will pass full traffic. But I want to run this by others and find out how you deal with similar situations.
1 ACCEPTED SOLUTION
Highlighted
Cisco Employee
Mark as New

Bookmark

Subscribe

Mute

Email to a Friend
My apologies as I assumed there was no monitoring system in place.
Taking some feedback from Kevin, PRTG should show how maxed out the trunk link between the 3560 and the router is.
Based on the above result plus the switch and router CPU usage history (in which also PRTG can help with a report), I see two ways:
1) If the current switch is OK in terms of CPU and throughput on its trunk link to the router, an only 3650x switch as a replacement would suffice for inter-VLAN functions.
2) If the results show a possible capacity issue with the CPU or throughput, two 3560x switches for separate traffic would be optimal. The 3825 router has two fixed GE ports.
My comment about 3700 and 3800 series switches came before I knew that you considered a 3560x, but the latter model should cope with the needs pretty well here.
I agree with you. No need of a fancier router unless there is an intention for the business to grow considerably.