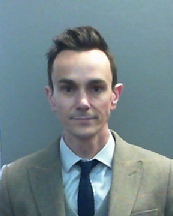 Beginner
Mark as New

Bookmark

Subscribe

Mute

Email to a Friend
Unable to figure out how to use Unity Connection to ask for caller's name on an existing DN before presenting the call
Having looked at the Unity Connection Cisco Press book, and a post on here which seemed to be asking the same question but with no particular solution the poster could make work, I'm drawing a blank on how to use Unity Connection 10.5(2) to receive a call to a user's DN, then ask the caller for their name and company, and then present the recorded details to the owner of the DN giving them the option of whether to take the call, or push it voicemail.
I have a CoS that allows the call transfer options, and I've selected Supervise Transfer and checked the Call Screening options under a user's Transfer Rules. The user is using the Standard Greeting. In the greeting I can see a radio option for Interview Handler, so I created an new Interview Handler, and for the Recipient field I gave it a User with Mailbox entry, then recorded a question (and unchecked the other 19 - using Audiotext Manager in the end). Back in the user's Greeting settings, I selected the new Interview Handler.
With the DN set to push calls straight to voice mail, I hear the "Sorry <name> is not available....." recording first. Then I hear my Interview Handler question. Then after a delay I hear "Your message has been sent." And at this point I then hear the screening question "Whom may I say is calling?" Followed by "Please wait while I transfer your call." At which point I get back to "Sorry <name> is not available, and I'm in a loop. This is clearly happening because I'm sending all calls for the DN straight to voicemail, but when I disable that, I don't get the call screening "Whom may I say is calling? question.
I'm struggling to join the dots for how to make this work. As the DNs are already in production (with various Heads of <xxx>) I need to preserve them. Can anyone tell me what I'm missing from what I've written, and help out? How do I make calls for a DN hit Unity first so that the screening question is asked?
Thanks and regards
Nathan.
1 ACCEPTED SOLUTION
Beginner
Mark as New

Bookmark

Subscribe

Mute

Email to a Friend
Okay,
after reconfiguring/breaking/reconfiguring most of the day, I finally understand the process to route calls via a call handler to an extension, thus allowing it to screen phone calls :-) To better illustrate this, I created two videos; one showing an initial CUCS configuration and the other showing how to specifically configure extension call screening:
1) https://learningnetwork.cisco.com/videos/2939 (CUCS Initial Configuration)
2) https://learningnetwork.cisco.com/videos/2940 (Call Screening Configuration)
The first video is important because it lays the groundwork for certain settings that need to be configured prior to trying to set up call screening, primarily, your voice mail profile.
Ultimately, I saw that a cti route point wasn't needed (I broke everything down into stages); additionally, inbound/outbound redirection on the trunk is not required "until" you start configuring sip voicemail access, otherwise it (sip) is not needed for basic "sccp" call screening. The biggest "gotcha" is ensuring your voicemail profile is assigned to your screening extension (ext. 1003 in the video) and your call handler extension (ext. 1222 in the video).
Well, that's how my day went, but it was worth it because I now know how to properly configure this feature (call screening).
Hope this helps you, Nathan.. :-)
Jay
Certified: CCNA (R/S, Security, Voice), CCDA, CCNP (R/S)