Beginner
Mark as New

Bookmark

Subscribe

Mute

Email to a Friend
Help needed on Cisco UCS Certification
Hi All,
I need your help.
I am planning to take Cisco UCS certification. Please help me on this i am confused which one to take like is it DCUCI or DCUCD Please guide if it is DCUCI how to start and if it is DCUCD how do i start.
CUrrently am working support on vmware and bit on UCS . i am following communities and reading docs, going thru train signal UCS videos.
Can some one expert please guide, how to proceed further will be of great help
Thanks in advance
Venkat
1 ACCEPTED SOLUTION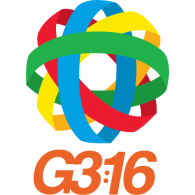 Collaborator
Mark as New

Bookmark

Subscribe

Mute

Email to a Friend
Venkat,
How long ago did you ask? I want to mention that CCNA/P DC was relesed last November, before that a exam like DCUCI was a complete certification and now it is part of CCNP instead.
CCNA has 2 exams, DCICN & DCICT
I could not find a link where it specifically says that you need to follow an specific order, for example here:
http://www.cisco.com/web/learning/certifications/specialist/dc/uc_support.html you can find that the requirements for Support specialist are:
642-999 DCUCI (one of the base exams I mentioned) & 642-035 DCUCT (one of the Troubleshooting exams I mentioned as well)
So for CCNA, there are no choices, only 2 exams available, for CCNP it does not matter, but 4 can get you to CCNP, the different combinations will give addtnl certifications.
However, keeping in mind the names of the exams, that can give you an idea about what you want to learn first:
DCUCI: Implementing DC Unified Computing
DCUFI: Implementing DC Unified Fabric
DCUFD: Data Center Unified Fabric Solutions Design
DCUCD: Data Center Unified Computing Systems Design
DCUFT: Troubleshooting Cisco Data Center Unified Fabric
DCUCT: Troubleshooting Cisco Data Center Unified Computing
I hope that helps clarify.
-Kenny