Beginner
Mark as New

Bookmark

Subscribe

Mute

Email to a Friend
Auto Attendant timeout (operator ext.) based on schedule
Hello,
I'm looking to know how to make the "operator" extension different based on business hours schedule on the UC540. The customer is looking to have the auto attendant timeout go to two different extensions based on if the timeout (caller does not make a selection) occurs during business hours or after business hours.
Thanks in advance!
Best regards,
Chris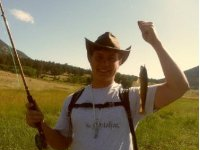 Beginner
Mark as New

Bookmark

Subscribe

Mute

Email to a Friend
Hi Chris,
I don't have my UC in front of me but if you can't do this via the Business and closed hours option you should be able to do it via night service.
To set this up you need two Auto Attendants setup the way you want. Then you configure the nightservice schedule to the business hours.
To get the UC to automatically change over you make a floating extension with call forward all set to the business hours AA. Then you go to night service and configure the floating extension for call-forward night service to go to the second AA. Then make sure you have your external DID or FXO port pointed to the floating extension.
This should work as you want if I understood your question correctly. Let me know if you have any questions!
-Trent Good
-Trent Good ** Please rate useful posts! **

Hall of Fame Master
Mark as New

Bookmark

Subscribe

Mute

Email to a Friend
You can use my script "Universal AA" for that. It can be acquired on the website mentioned in my profile.
Beginner
Mark as New

Bookmark

Subscribe

Mute

Email to a Friend