Highlighted
Beginner
Mark as New

Bookmark

Subscribe

Mute

Email to a Friend
Backup and failover recommandations
Hello,
I have two 5508 WLC's setup to run about 200 AP's as the moment. This is a hospital with patient care now running over wireless. I am looking for the best scenario to minimize down time. Currently both controllers are in the same mobility group and I will be setting the primary / secondary controller in the High Availability tab for each AP. Most setting are all default still.
My question:
Would it better to setup the primary/secondary from the global configuration?
Can I leave them in the same mobility group if I use the global configuration?
My only problem so far is having AP's on different controllers caused some response delay as clients move from one controller to the other. I need to find the best possible response time with the lowest possible fail-over time. Any recommondeations or links to a good article on this subject?
Thanks,
Todd
1 ACCEPTED SOLUTION
Highlighted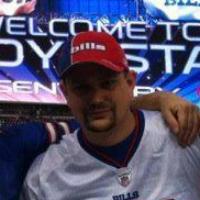 Advisor
Mark as New

Bookmark

Subscribe

Mute

Email to a Friend
What you would want to do is set the Primay/Secondary on a Per AP basis, the global configuration are technically 4th and 5th in the WLC failover process.
You could do this via the CLI, or NCS/WCS if you have it.
Yes keeping them in the same mobility group would be preferred.
As for the roaming, are the WLC using the same layer 2 vlan/subnets, or are they using different ones?
HTH,
Steve

------------------------------------------------------------------------------------------------
Please remember to rate useful posts, and mark questions as answered
HTH, Steve ------------------------------------------------------------------------------------------------ Please remember to rate useful posts, and mark questions as answered