Highlighted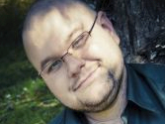 Explorer
Mark as New

Bookmark

Subscribe

Mute

Email to a Friend
How to set region relationship to default? And get it to disappear!
How do I get a region relationship to disappear in CCM9? I just can't get it to go away even with it set to systen default for Audio Codec prefernce list, Maximum audio bit rate, and Maximum session bit rate calls.
1 ACCEPTED SOLUTION
Highlighted
Mark as New

Bookmark

Subscribe

Mute

Email to a Friend
Or you can just use BAT > Region Matrix > Depopulate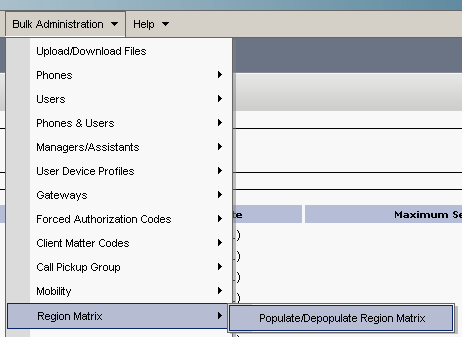 Highlighted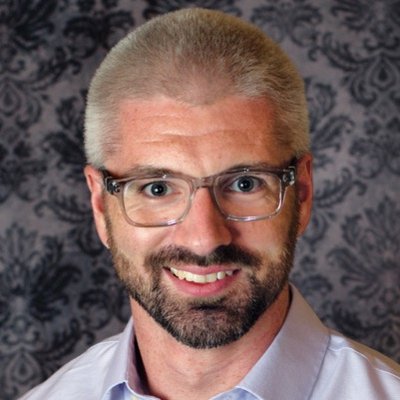 VIP Mentor
Mark as New

Bookmark

Subscribe

Mute

Email to a Friend
You have to set all of the dropdowns to Use System Default. If you did that and it still shows, then you're hitting the same thing I ran into this in 9.0(1) but didn't have time to open a TAC case over it. Likely a bug but five minutes of poking through the bug toolkit didn't reveal an obvious match.
Anyways, delete the region and create a new one. You'll be good as long as you don't set it to a non-default value.
Please remember to rate helpful responses and identify helpful or correct answers.
Highlighted

Contributor
Mark as New

Bookmark

Subscribe

Mute

Email to a Friend
This annoying "feature" still seems to be the case in current versions of CUCM... if you want to reset ALL inter/intra region relationships to system defaults without deleting and recreating a bunch of regions, run the following from the CLI and then reset your cluster:

run sql delete from regionmatrix
Use with care, note that this removes all relationships without waiting for confirmation! If you need finer grain control then you'll need to comb the region and regionmatrix tables in SQL and selectively remove those rows from regionmatrix that matter to you. The tables are reasonably straightforward.
Highlighted
Mark as New

Bookmark

Subscribe

Mute

Email to a Friend
Or you can just use BAT > Region Matrix > Depopulate