Highlighted
Beginner
Mark as New

Bookmark

Subscribe

Mute

Email to a Friend
Route Pattern / Extension Issue
Hello! I'm currently having an issue with a new block of extensions in Call Manager 7.1.5.
We recently ordered a new block of DIDs. The telco sends us the last 4 digits. The last 4 are 9XXX. When dialing these extensions internally, there is an 8-10 second pause of dead air and then it eventually rings through to the phone.
All of my Route Patterns for each site start with a " 9. "
My guess is that when dialing the extension, Call Manager tries to match it to a Route Pattern since it starts with a "9" followed by 3 digits. After it cycles through the Route Patterns and doesn't match it, it eventually routes it to the phone. Is this what's happening? And if so, any thoughts to how I alleviate this issue?
Any recommendations are appreciated.
Thanks!
Highlighted

Advocate
Mark as New

Bookmark

Subscribe

Mute

Email to a Friend
Hi,
well, you can set up a Translation Pattern with 9XXX and urgent priority, with its CSS pointing towards a partition that contains the 9XXX phone number.
G.
Highlighted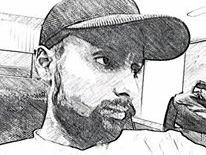 Cisco Employee
Mark as New

Bookmark

Subscribe

Mute

Email to a Friend
Hi James,
It appears to be correct. Due to overlapping pattern, the call manager would wait for an inter-digit timeout to expire and route the calls to the correct pattern.
As a workaround, you can try to lower the T302 Timer(inter-digit timeout) in call manager to 4-5 seconds (Service Parameters -> Cisco Call Manager -> T302 Timer).
As this issue is experienced with overlapping pattern, the best way to resolve it to design your dial plan efficient so that there is no overlapping.
HTH,
Jagpreet Singh Barmi
Highlighted
Hall of Fame Cisco Employee
Mark as New

Bookmark

Subscribe

Mute

Email to a Friend
If you set the TP as mentioned, if by any chance you need to dial something in the PSTN with the same 4 initial numbers as a DN, you'll never be able to reach it, that's a very, very bad solution.
Only way to fully overcome overlapping, is to re-design the dial plan.
You might want to try and ask telco if they can send more digits and change those DIDs from 4 to X digits.
HTH

java

if this helps, please rate

www.cisco.com/go/pdihelpdesk
HTH

java

if this helps, please rate