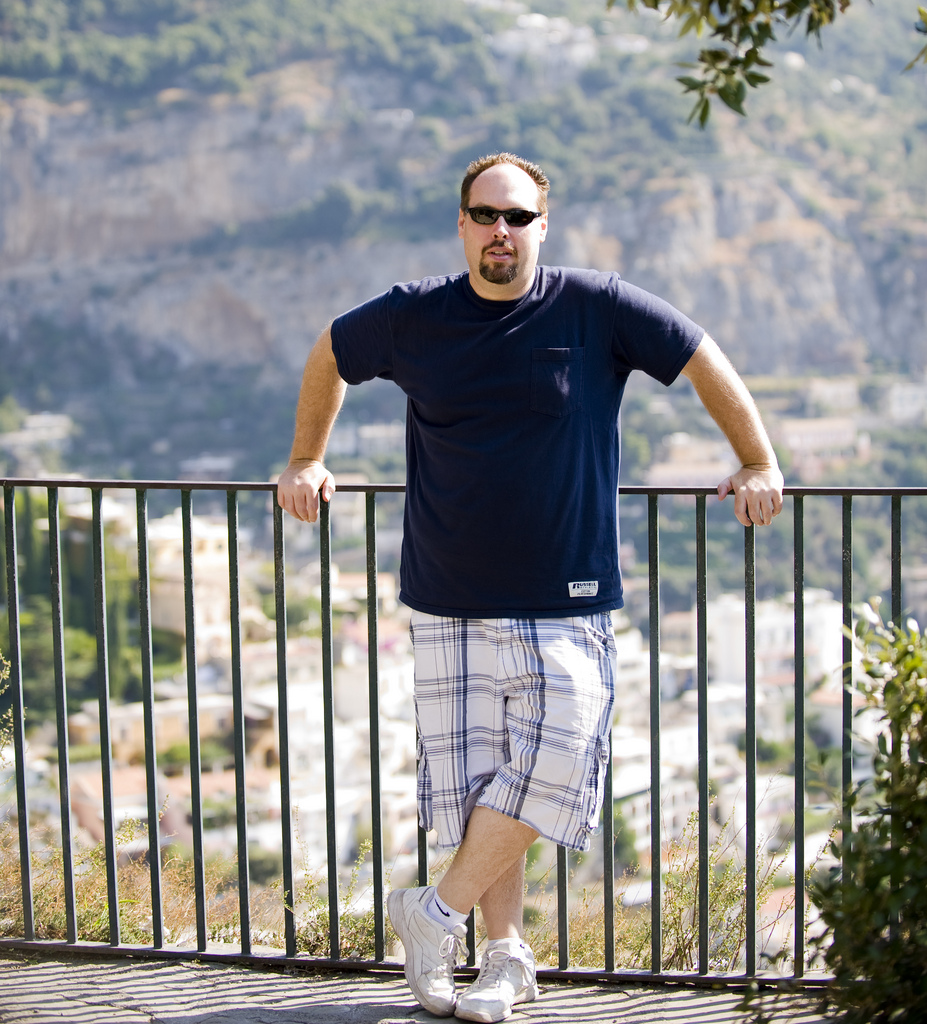 Beginner
Mark as New

Bookmark

Subscribe

Mute

Email to a Friend
Hi,
I had my ASA working from work and the other day I started getting an error:
UNABLE TO LAUNCH DEVICE MANAGER FROM (MY STATIC IP @ HOME)
It used to work fine and I am able to load it on my local network. Someone said it might be my Java version. So I downloaded Java 6 and installed that, no change. Anyone have any ideas on what it might be?
----------------------------------------------------
Application Logging Started at Tue Jan 21 12:04:58 MST 2014
---------------------------------------------
Local Launcher Version = 1.5.69
Local Launcher Version Display = 1.5(69)
OK button clicked
java.lang.NullPointerException
at com.sun.deploy.security.DeployManifestChecker.printWarningsIfRequired(Unknown Source)
at com.sun.deploy.security.TrustDeciderDialog.doShowDialog(Unknown Source)
at com.sun.deploy.security.TrustDeciderDialog.showDialog(Unknown Source)
at com.sun.deploy.security.TrustDeciderDialog.showDialog(Unknown Source)
at com.sun.deploy.security.X509Extended7DeployTrustManager.checkServerTrusted(Unknown Source)
at sun.security.ssl.ClientHandshaker.serverCertificate(Unknown Source)
at sun.security.ssl.ClientHandshaker.processMessage(Unknown Source)
at sun.security.ssl.Handshaker.processLoop(Unknown Source)
at sun.security.ssl.Handshaker.process_record(Unknown Source)
at sun.security.ssl.SSLSocketImpl.readRecord(Unknown Source)
at sun.security.ssl.SSLSocketImpl.performInitialHandshake(Unknown Source)
at sun.security.ssl.SSLSocketImpl.startHandshake(Unknown Source)
at sun.security.ssl.SSLSocketImpl.startHandshake(Unknown Source)
at sun.net.www.protocol.https.HttpsClient.afterConnect(Unknown Source)
at sun.net.www.protocol.https.AbstractDelegateHttpsURLConnection.connect(Unknown Source)
at sun.net.www.protocol.http.HttpURLConnection.getInputStream(Unknown Source)
at sun.net.www.protocol.https.HttpsURLConnectionImpl.getInputStream(Unknown Source)
at com.cisco.launcher.s.new(Unknown Source)
at com.cisco.launcher.s.actionPerformed(Unknown Source)
at javax.swing.AbstractButton.fireActionPerformed(Unknown Source)
at javax.swing.AbstractButton$Handler.actionPerformed(Unknown Source)
at javax.swing.DefaultButtonModel.fireActionPerformed(Unknown Source)
at javax.swing.DefaultButtonModel.setPressed(Unknown Source)
at javax.swing.AbstractButton.doClick(Unknown Source)
at javax.swing.plaf.basic.BasicRootPaneUI$Actions.actionPerformed(Unknown Source)
at javax.swing.SwingUtilities.notifyAction(Unknown Source)
at javax.swing.JComponent.processKeyBinding(Unknown Source)
at javax.swing.KeyboardManager.fireBinding(Unknown Source)
at javax.swing.KeyboardManager.fireKeyboardAction(Unknown Source)
at javax.swing.JComponent.processKeyBindingsForAllComponents(Unknown Source)
at javax.swing.JComponent.processKeyBindings(Unknown Source)
at javax.swing.JComponent.processKeyEvent(Unknown Source)
at java.awt.Component.processEvent(Unknown Source)
at java.awt.Container.processEvent(Unknown Source)
at java.awt.Component.dispatchEventImpl(Unknown Source)
at java.awt.Container.dispatchEventImpl(Unknown Source)
at java.awt.Component.dispatchEvent(Unknown Source)
at java.awt.KeyboardFocusManager.redispatchEvent(Unknown Source)
at java.awt.DefaultKeyboardFocusManager.dispatchKeyEvent(Unknown Source)
at java.awt.DefaultKeyboardFocusManager.preDispatchKeyEvent(Unknown Source)
at java.awt.DefaultKeyboardFocusManager.typeAheadAssertions(Unknown Source)
at java.awt.DefaultKeyboardFocusManager.dispatchEvent(Unknown Source)
at java.awt.Component.dispatchEventImpl(Unknown Source)
at java.awt.Container.dispatchEventImpl(Unknown Source)
at java.awt.Window.dispatchEventImpl(Unknown Source)
at java.awt.Component.dispatchEvent(Unknown Source)
at java.awt.EventQueue.dispatchEventImpl(Unknown Source)
at java.awt.EventQueue.access$200(Unknown Source)
at java.awt.EventQueue$3.run(Unknown Source)
at java.awt.EventQueue$3.run(Unknown Source)
at java.security.AccessController.doPrivileged(Native Method)
at java.security.ProtectionDomain$1.doIntersectionPrivilege(Unknown Source)
at java.security.ProtectionDomain$1.doIntersectionPrivilege(Unknown Source)
at java.awt.EventQueue$4.run(Unknown Source)
at java.awt.EventQueue$4.run(Unknown Source)
at java.security.AccessController.doPrivileged(Native Method)
at java.security.ProtectionDomain$1.doIntersectionPrivilege(Unknown Source)
at java.awt.EventQueue.dispatchEvent(Unknown Source)
at java.awt.EventDispatchThread.pumpOneEventForFilters(Unknown Source)
at java.awt.EventDispatchThread.pumpEventsForFilter(Unknown Source)
at java.awt.EventDispatchThread.pumpEventsForHierarchy(Unknown Source)
at java.awt.EventDispatchThread.pumpEvents(Unknown Source)
at java.awt.EventDispatchThread.pumpEvents(Unknown Source)
at java.awt.EventDispatchThread.run(Unknown Source)
javax.net.ssl.SSLHandshakeException: java.security.cert.CertificateException: Java couldn't trust Server
at sun.security.ssl.Alerts.getSSLException(Unknown Source)
at sun.security.ssl.SSLSocketImpl.fatal(Unknown Source)
at sun.security.ssl.Handshaker.fatalSE(Unknown Source)
at sun.security.ssl.Handshaker.fatalSE(Unknown Source)
at sun.security.ssl.ClientHandshaker.serverCertificate(Unknown Source)
at sun.security.ssl.ClientHandshaker.processMessage(Unknown Source)
at sun.security.ssl.Handshaker.processLoop(Unknown Source)
at sun.security.ssl.Handshaker.process_record(Unknown Source)
at sun.security.ssl.SSLSocketImpl.readRecord(Unknown Source)
at sun.security.ssl.SSLSocketImpl.performInitialHandshake(Unknown Source)
at sun.security.ssl.SSLSocketImpl.startHandshake(Unknown Source)
at sun.security.ssl.SSLSocketImpl.startHandshake(Unknown Source)
at sun.net.www.protocol.https.HttpsClient.afterConnect(Unknown Source)
at sun.net.www.protocol.https.AbstractDelegateHttpsURLConnection.connect(Unknown Source)
at sun.net.www.protocol.http.HttpURLConnection.getInputStream(Unknown Source)
at sun.net.www.protocol.https.HttpsURLConnectionImpl.getInputStream(Unknown Source)
at com.cisco.launcher.s.new(Unknown Source)
at com.cisco.launcher.s.actionPerformed(Unknown Source)
at javax.swing.AbstractButton.fireActionPerformed(Unknown Source)
at javax.swing.AbstractButton$Handler.actionPerformed(Unknown Source)
at javax.swing.DefaultButtonModel.fireActionPerformed(Unknown Source)
at javax.swing.DefaultButtonModel.setPressed(Unknown Source)
at javax.swing.AbstractButton.doClick(Unknown Source)
at javax.swing.plaf.basic.BasicRootPaneUI$Actions.actionPerformed(Unknown Source)
at javax.swing.SwingUtilities.notifyAction(Unknown Source)
at javax.swing.JComponent.processKeyBinding(Unknown Source)
at javax.swing.KeyboardManager.fireBinding(Unknown Source)
at javax.swing.KeyboardManager.fireKeyboardAction(Unknown Source)
at javax.swing.JComponent.processKeyBindingsForAllComponents(Unknown Source)
at javax.swing.JComponent.processKeyBindings(Unknown Source)
at javax.swing.JComponent.processKeyEvent(Unknown Source)
at java.awt.Component.processEvent(Unknown Source)
at java.awt.Container.processEvent(Unknown Source)
at java.awt.Component.dispatchEventImpl(Unknown Source)
at java.awt.Container.dispatchEventImpl(Unknown Source)
at java.awt.Component.dispatchEvent(Unknown Source)
at java.awt.KeyboardFocusManager.redispatchEvent(Unknown Source)
at java.awt.DefaultKeyboardFocusManager.dispatchKeyEvent(Unknown Source)
at java.awt.DefaultKeyboardFocusManager.preDispatchKeyEvent(Unknown Source)
at java.awt.DefaultKeyboardFocusManager.typeAheadAssertions(Unknown Source)
at java.awt.DefaultKeyboardFocusManager.dispatchEvent(Unknown Source)
at java.awt.Component.dispatchEventImpl(Unknown Source)
at java.awt.Container.dispatchEventImpl(Unknown Source)
at java.awt.Window.dispatchEventImpl(Unknown Source)
at java.awt.Component.dispatchEvent(Unknown Source)
at java.awt.EventQueue.dispatchEventImpl(Unknown Source)
at java.awt.EventQueue.access$200(Unknown Source)
at java.awt.EventQueue$3.run(Unknown Source)
at java.awt.EventQueue$3.run(Unknown Source)
at java.security.AccessController.doPrivileged(Native Method)
at java.security.ProtectionDomain$1.doIntersectionPrivilege(Unknown Source)
at java.security.ProtectionDomain$1.doIntersectionPrivilege(Unknown Source)
at java.awt.EventQueue$4.run(Unknown Source)
at java.awt.EventQueue$4.run(Unknown Source)
at java.security.AccessController.doPrivileged(Native Method)
at java.security.ProtectionDomain$1.doIntersectionPrivilege(Unknown Source)
at java.awt.EventQueue.dispatchEvent(Unknown Source)
at java.awt.EventDispatchThread.pumpOneEventForFilters(Unknown Source)
at java.awt.EventDispatchThread.pumpEventsForFilter(Unknown Source)
at java.awt.EventDispatchThread.pumpEventsForHierarchy(Unknown Source)
at java.awt.EventDispatchThread.pumpEvents(Unknown Source)
at java.awt.EventDispatchThread.pumpEvents(Unknown Source)
at java.awt.EventDispatchThread.run(Unknown Source)
Caused by: java.security.cert.CertificateException: Java couldn't trust Server
at com.sun.deploy.security.X509Extended7DeployTrustManager.checkServerTrusted(Unknown Source)
... 59 more
java.lang.NullPointerException
at com.sun.deploy.security.DeployManifestChecker.printWarningsIfRequired(Unknown Source)
at com.sun.deploy.security.TrustDeciderDialog.doShowDialog(Unknown Source)
at com.sun.deploy.security.TrustDeciderDialog.showDialog(Unknown Source)
at com.sun.deploy.security.TrustDeciderDialog.showDialog(Unknown Source)
at com.sun.deploy.security.X509Extended7DeployTrustManager.checkServerTrusted(Unknown Source)
at sun.security.ssl.ClientHandshaker.serverCertificate(Unknown Source)
at sun.security.ssl.ClientHandshaker.processMessage(Unknown Source)
at sun.security.ssl.Handshaker.processLoop(Unknown Source)
at sun.security.ssl.Handshaker.process_record(Unknown Source)
at sun.security.ssl.SSLSocketImpl.readRecord(Unknown Source)
at sun.security.ssl.SSLSocketImpl.performInitialHandshake(Unknown Source)
at sun.security.ssl.SSLSocketImpl.startHandshake(Unknown Source)
at sun.security.ssl.SSLSocketImpl.startHandshake(Unknown Source)
at sun.net.www.protocol.https.HttpsClient.afterConnect(Unknown Source)
at sun.net.www.protocol.https.AbstractDelegateHttpsURLConnection.connect(Unknown Source)
at sun.net.www.protocol.http.HttpURLConnection.getInputStream(Unknown Source)
at sun.net.www.protocol.https.HttpsURLConnectionImpl.getInputStream(Unknown Source)
at com.cisco.launcher.s.new(Unknown Source)
at com.cisco.launcher.s.actionPerformed(Unknown Source)
at javax.swing.AbstractButton.fireActionPerformed(Unknown Source)
at javax.swing.AbstractButton$Handler.actionPerformed(Unknown Source)
at javax.swing.DefaultButtonModel.fireActionPerformed(Unknown Source)
at javax.swing.DefaultButtonModel.setPressed(Unknown Source)
at javax.swing.AbstractButton.doClick(Unknown Source)
at javax.swing.plaf.basic.BasicRootPaneUI$Actions.actionPerformed(Unknown Source)
at javax.swing.SwingUtilities.notifyAction(Unknown Source)
at javax.swing.JComponent.processKeyBinding(Unknown Source)
at javax.swing.KeyboardManager.fireBinding(Unknown Source)
at javax.swing.KeyboardManager.fireKeyboardAction(Unknown Source)
at javax.swing.JComponent.processKeyBindingsForAllComponents(Unknown Source)
at javax.swing.JComponent.processKeyBindings(Unknown Source)
at javax.swing.JComponent.processKeyEvent(Unknown Source)
at java.awt.Component.processEvent(Unknown Source)
at java.awt.Container.processEvent(Unknown Source)
at java.awt.Component.dispatchEventImpl(Unknown Source)
at java.awt.Container.dispatchEventImpl(Unknown Source)
at java.awt.Component.dispatchEvent(Unknown Source)
at java.awt.KeyboardFocusManager.redispatchEvent(Unknown Source)
at java.awt.DefaultKeyboardFocusManager.dispatchKeyEvent(Unknown Source)
at java.awt.DefaultKeyboardFocusManager.preDispatchKeyEvent(Unknown Source)
at java.awt.DefaultKeyboardFocusManager.typeAheadAssertions(Unknown Source)
at java.awt.DefaultKeyboardFocusManager.dispatchEvent(Unknown Source)
at java.awt.Component.dispatchEventImpl(Unknown Source)
at java.awt.Container.dispatchEventImpl(Unknown Source)
at java.awt.Window.dispatchEventImpl(Unknown Source)
at java.awt.Component.dispatchEvent(Unknown Source)
at java.awt.EventQueue.dispatchEventImpl(Unknown Source)
at java.awt.EventQueue.access$200(Unknown Source)
at java.awt.EventQueue$3.run(Unknown Source)
at java.awt.EventQueue$3.run(Unknown Source)
at java.security.AccessController.doPrivileged(Native Method)
at java.security.ProtectionDomain$1.doIntersectionPrivilege(Unknown Source)
at java.security.ProtectionDomain$1.doIntersectionPrivilege(Unknown Source)
at java.awt.EventQueue$4.run(Unknown Source)
at java.awt.EventQueue$4.run(Unknown Source)
at java.security.AccessController.doPrivileged(Native Method)
at java.security.ProtectionDomain$1.doIntersectionPrivilege(Unknown Source)
at java.awt.EventQueue.dispatchEvent(Unknown Source)
at java.awt.EventDispatchThread.pumpOneEventForFilters(Unknown Source)
at java.awt.EventDispatchThread.pumpEventsForFilter(Unknown Source)
at java.awt.EventDispatchThread.pumpEventsForHierarchy(Unknown Source)
at java.awt.EventDispatchThread.pumpEvents(Unknown Source)
at java.awt.EventDispatchThread.pumpEvents(Unknown Source)
at java.awt.EventDispatchThread.run(Unknown Source)
javax.net.ssl.SSLHandshakeException: java.security.cert.CertificateException: Java couldn't trust Server
at sun.security.ssl.Alerts.getSSLException(Unknown Source)
at sun.security.ssl.SSLSocketImpl.fatal(Unknown Source)
at sun.security.ssl.Handshaker.fatalSE(Unknown Source)
at sun.security.ssl.Handshaker.fatalSE(Unknown Source)
at sun.security.ssl.ClientHandshaker.serverCertificate(Unknown Source)
at sun.security.ssl.ClientHandshaker.processMessage(Unknown Source)
at sun.security.ssl.Handshaker.processLoop(Unknown Source)
at sun.security.ssl.Handshaker.process_record(Unknown Source)
at sun.security.ssl.SSLSocketImpl.readRecord(Unknown Source)
at sun.security.ssl.SSLSocketImpl.performInitialHandshake(Unknown Source)
at sun.security.ssl.SSLSocketImpl.startHandshake(Unknown Source)
at sun.security.ssl.SSLSocketImpl.startHandshake(Unknown Source)
at sun.net.www.protocol.https.HttpsClient.afterConnect(Unknown Source)
at sun.net.www.protocol.https.AbstractDelegateHttpsURLConnection.connect(Unknown Source)
at sun.net.www.protocol.http.HttpURLConnection.getInputStream(Unknown Source)
at sun.net.www.protocol.https.HttpsURLConnectionImpl.getInputStream(Unknown Source)
at com.cisco.launcher.s.new(Unknown Source)
at com.cisco.launcher.s.actionPerformed(Unknown Source)
at javax.swing.AbstractButton.fireActionPerformed(Unknown Source)
at javax.swing.AbstractButton$Handler.actionPerformed(Unknown Source)
at javax.swing.DefaultButtonModel.fireActionPerformed(Unknown Source)
at javax.swing.DefaultButtonModel.setPressed(Unknown Source)
at javax.swing.AbstractButton.doClick(Unknown Source)
at javax.swing.plaf.basic.BasicRootPaneUI$Actions.actionPerformed(Unknown Source)
at javax.swing.SwingUtilities.notifyAction(Unknown Source)
at javax.swing.JComponent.processKeyBinding(Unknown Source)
at javax.swing.KeyboardManager.fireBinding(Unknown Source)
at javax.swing.KeyboardManager.fireKeyboardAction(Unknown Source)
at javax.swing.JComponent.processKeyBindingsForAllComponents(Unknown Source)
at javax.swing.JComponent.processKeyBindings(Unknown Source)
at javax.swing.JComponent.processKeyEvent(Unknown Source)
at java.awt.Component.processEvent(Unknown Source)
at java.awt.Container.processEvent(Unknown Source)
at java.awt.Component.dispatchEventImpl(Unknown Source)
at java.awt.Container.dispatchEventImpl(Unknown Source)
at java.awt.Component.dispatchEvent(Unknown Source)
at java.awt.KeyboardFocusManager.redispatchEvent(Unknown Source)
at java.awt.DefaultKeyboardFocusManager.dispatchKeyEvent(Unknown Source)
at java.awt.DefaultKeyboardFocusManager.preDispatchKeyEvent(Unknown Source)
at java.awt.DefaultKeyboardFocusManager.typeAheadAssertions(Unknown Source)
at java.awt.DefaultKeyboardFocusManager.dispatchEvent(Unknown Source)
at java.awt.Component.dispatchEventImpl(Unknown Source)
at java.awt.Container.dispatchEventImpl(Unknown Source)
at java.awt.Window.dispatchEventImpl(Unknown Source)
at java.awt.Component.dispatchEvent(Unknown Source)
at java.awt.EventQueue.dispatchEventImpl(Unknown Source)
at java.awt.EventQueue.access$200(Unknown Source)
at java.awt.EventQueue$3.run(Unknown Source)
at java.awt.EventQueue$3.run(Unknown Source)
at java.security.AccessController.doPrivileged(Native Method)
at java.security.ProtectionDomain$1.doIntersectionPrivilege(Unknown Source)
at java.security.ProtectionDomain$1.doIntersectionPrivilege(Unknown Source)
at java.awt.EventQueue$4.run(Unknown Source)
at java.awt.EventQueue$4.run(Unknown Source)
at java.security.AccessController.doPrivileged(Native Method)
at java.security.ProtectionDomain$1.doIntersectionPrivilege(Unknown Source)
at java.awt.EventQueue.dispatchEvent(Unknown Source)
at java.awt.EventDispatchThread.pumpOneEventForFilters(Unknown Source)
at java.awt.EventDispatchThread.pumpEventsForFilter(Unknown Source)
at java.awt.EventDispatchThread.pumpEventsForHierarchy(Unknown Source)
at java.awt.EventDispatchThread.pumpEvents(Unknown Source)
at java.awt.EventDispatchThread.pumpEvents(Unknown Source)
at java.awt.EventDispatchThread.run(Unknown Source)
Caused by: java.security.cert.CertificateException: Java couldn't trust Server
at com.sun.deploy.security.X509Extended7DeployTrustManager.checkServerTrusted(Unknown Source)
... 59 more
Trying for ASDM Version file; url = https://199.195.168.123/admin/
java.lang.NullPointerException
at com.sun.deploy.security.DeployManifestChecker.printWarningsIfRequired(Unknown Source)
at com.sun.deploy.security.TrustDeciderDialog.doShowDialog(Unknown Source)
at com.sun.deploy.security.TrustDeciderDialog.showDialog(Unknown Source)
at com.sun.deploy.security.TrustDeciderDialog.showDialog(Unknown Source)
at com.sun.deploy.security.X509Extended7DeployTrustManager.checkServerTrusted(Unknown Source)
at sun.security.ssl.ClientHandshaker.serverCertificate(Unknown Source)
at sun.security.ssl.ClientHandshaker.processMessage(Unknown Source)
at sun.security.ssl.Handshaker.processLoop(Unknown Source)
at sun.security.ssl.Handshaker.process_record(Unknown Source)
at sun.security.ssl.SSLSocketImpl.readRecord(Unknown Source)
at sun.security.ssl.SSLSocketImpl.performInitialHandshake(Unknown Source)
at sun.security.ssl.SSLSocketImpl.startHandshake(Unknown Source)
at sun.security.ssl.SSLSocketImpl.startHandshake(Unknown Source)
at sun.net.www.protocol.https.HttpsClient.afterConnect(Unknown Source)
at sun.net.www.protocol.https.AbstractDelegateHttpsURLConnection.connect(Unknown Source)
at sun.net.www.protocol.https.HttpsURLConnectionImpl.connect(Unknown Source)
at com.cisco.launcher.y.a(Unknown Source)
at com.cisco.launcher.y.if(Unknown Source)
at com.cisco.launcher.r.a(Unknown Source)
at com.cisco.launcher.s.do(Unknown Source)
at com.cisco.launcher.s.null(Unknown Source)
at com.cisco.launcher.s.new(Unknown Source)
at com.cisco.launcher.s.access$000(Unknown Source)
at com.cisco.launcher.s$2.a(Unknown Source)
at com.cisco.launcher.g$2.run(Unknown Source)
at java.lang.Thread.run(Unknown Source)
javax.net.ssl.SSLHandshakeException: java.security.cert.CertificateException: Java couldn't trust Server
at sun.security.ssl.Alerts.getSSLException(Unknown Source)
at sun.security.ssl.SSLSocketImpl.fatal(Unknown Source)
at sun.security.ssl.Handshaker.fatalSE(Unknown Source)
at sun.security.ssl.Handshaker.fatalSE(Unknown Source)
at sun.security.ssl.ClientHandshaker.serverCertificate(Unknown Source)
at sun.security.ssl.ClientHandshaker.processMessage(Unknown Source)
at sun.security.ssl.Handshaker.processLoop(Unknown Source)
at sun.security.ssl.Handshaker.process_record(Unknown Source)
at sun.security.ssl.SSLSocketImpl.readRecord(Unknown Source)
at sun.security.ssl.SSLSocketImpl.performInitialHandshake(Unknown Source)
at sun.security.ssl.SSLSocketImpl.startHandshake(Unknown Source)
at sun.security.ssl.SSLSocketImpl.startHandshake(Unknown Source)
at sun.net.www.protocol.https.HttpsClient.afterConnect(Unknown Source)
at sun.net.www.protocol.https.AbstractDelegateHttpsURLConnection.connect(Unknown Source)
at sun.net.www.protocol.https.HttpsURLConnectionImpl.connect(Unknown Source)
at com.cisco.launcher.y.a(Unknown Source)
at com.cisco.launcher.y.if(Unknown Source)
at com.cisco.launcher.r.a(Unknown Source)
at com.cisco.launcher.s.do(Unknown Source)
at com.cisco.launcher.s.null(Unknown Source)
at com.cisco.launcher.s.new(Unknown Source)
at com.cisco.launcher.s.access$000(Unknown Source)
at com.cisco.launcher.s$2.a(Unknown Source)
at com.cisco.launcher.g$2.run(Unknown Source)
at java.lang.Thread.run(Unknown Source)
Caused by: java.security.cert.CertificateException: Java couldn't trust Server
at com.sun.deploy.security.X509Extended7DeployTrustManager.checkServerTrusted(Unknown Source)
... 21 more
Trying for IDM. url=https://199.195.168.123/idm/idm.jnlp/
java.lang.NullPointerException
at com.sun.deploy.security.DeployManifestChecker.printWarningsIfRequired(Unknown Source)
at com.sun.deploy.security.TrustDeciderDialog.doShowDialog(Unknown Source)
at com.sun.deploy.security.TrustDeciderDialog.showDialog(Unknown Source)
at com.sun.deploy.security.TrustDeciderDialog.showDialog(Unknown Source)
at com.sun.deploy.security.X509Extended7DeployTrustManager.checkServerTrusted(Unknown Source)
at sun.security.ssl.ClientHandshaker.serverCertificate(Unknown Source)
at sun.security.ssl.ClientHandshaker.processMessage(Unknown Source)
at sun.security.ssl.Handshaker.processLoop(Unknown Source)
at sun.security.ssl.Handshaker.process_record(Unknown Source)
at sun.security.ssl.SSLSocketImpl.readRecord(Unknown Source)
at sun.security.ssl.SSLSocketImpl.performInitialHandshake(Unknown Source)
at sun.security.ssl.SSLSocketImpl.startHandshake(Unknown Source)
at sun.security.ssl.SSLSocketImpl.startHandshake(Unknown Source)
at sun.net.www.protocol.https.HttpsClient.afterConnect(Unknown Source)
at sun.net.www.protocol.https.AbstractDelegateHttpsURLConnection.connect(Unknown Source)
at sun.net.www.protocol.http.HttpURLConnection.getInputStream(Unknown Source)
at sun.net.www.protocol.https.HttpsURLConnectionImpl.getInputStream(Unknown Source)
at com.cisco.launcher.w.a(Unknown Source)
at com.cisco.launcher.s.for(Unknown Source)
at com.cisco.launcher.s.new(Unknown Source)
at com.cisco.launcher.s.access$000(Unknown Source)
at com.cisco.launcher.s$2.a(Unknown Source)
at com.cisco.launcher.g$2.run(Unknown Source)
at java.lang.Thread.run(Unknown Source)
javax.net.ssl.SSLHandshakeException: java.security.cert.CertificateException: Java couldn't trust Server
at sun.security.ssl.Alerts.getSSLException(Unknown Source)
at sun.security.ssl.SSLSocketImpl.fatal(Unknown Source)
at sun.security.ssl.Handshaker.fatalSE(Unknown Source)
at sun.security.ssl.Handshaker.fatalSE(Unknown Source)
at sun.security.ssl.ClientHandshaker.serverCertificate(Unknown Source)
at sun.security.ssl.ClientHandshaker.processMessage(Unknown Source)
at sun.security.ssl.Handshaker.processLoop(Unknown Source)
at sun.security.ssl.Handshaker.process_record(Unknown Source)
at sun.security.ssl.SSLSocketImpl.readRecord(Unknown Source)
at sun.security.ssl.SSLSocketImpl.performInitialHandshake(Unknown Source)
at sun.security.ssl.SSLSocketImpl.startHandshake(Unknown Source)
at sun.security.ssl.SSLSocketImpl.startHandshake(Unknown Source)
at sun.net.www.protocol.https.HttpsClient.afterConnect(Unknown Source)
at sun.net.www.protocol.https.AbstractDelegateHttpsURLConnection.connect(Unknown Source)
at sun.net.www.protocol.http.HttpURLConnection.getInputStream(Unknown Source)
at sun.net.www.protocol.https.HttpsURLConnectionImpl.getInputStream(Unknown Source)
at com.cisco.launcher.w.a(Unknown Source)
at com.cisco.launcher.s.for(Unknown Source)
at com.cisco.launcher.s.new(Unknown Source)
at com.cisco.launcher.s.access$000(Unknown Source)
at com.cisco.launcher.s$2.a(Unknown Source)
at com.cisco.launcher.g$2.run(Unknown Source)
at java.lang.Thread.run(Unknown Source)
Caused by: java.security.cert.CertificateException: Java couldn't trust Server
at com.sun.deploy.security.X509Extended7DeployTrustManager.checkServerTrusted(Unknown Source)
... 19 more