Options
Mark as New

Bookmark

Subscribe

Mute
‎09-06-2012 03:52 AM - edited ‎03-11-2019 04:50 PM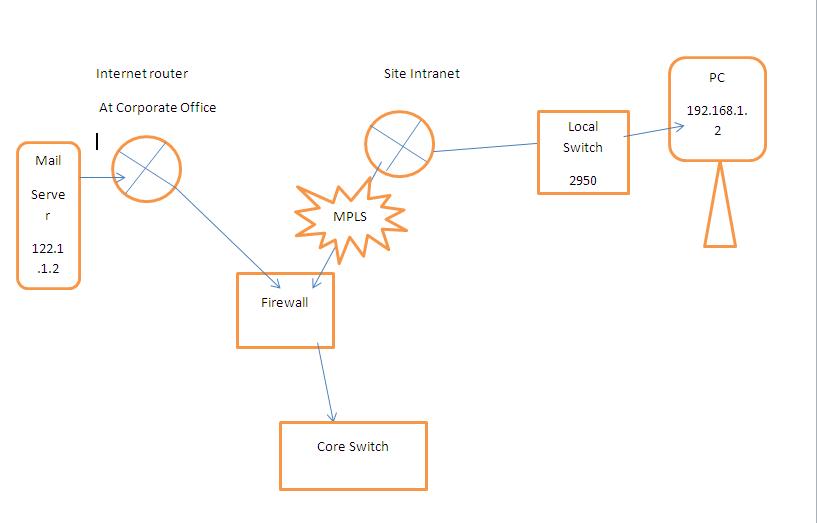 Q)We have the setup as shown above, our requirement is to access mail server via ports smtp and pop3.
But as the mailserver is hosted at internet users at site were not able to aceess.
we need to nat a intranet ip with mail server ip and mail server ip back to intranet ip and provide the access.
We use ASA 5510 firewall.
As per the company norms we cannot provide the internet access at sites.
1 Accepted Solution
Options
Mark as New

Bookmark

Subscribe

Mute
‎09-06-2012 10:16 PM
Hello Muhammad,
Thanks for the rating
Now the syntax would be :
static (outside,inside) 112.1.1.1 192.168.1.1
That is the only command you need, with that the inside users will be able to access 112.1.1.1 when they go to 192.168.1.1
You can restrict the internal traffic with an ACL and allow traffic outbound to 192.168.1.1
Regards,
Julio Carvajal
Senior Network Security and Core Specialist
CCIE #42930, 2xCCNP, JNCIP-SEC