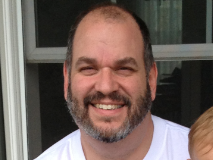 Enthusiast
Mark as New

Bookmark

Subscribe

Mute

Email to a Friend
Issues getting the collector inventory to the cloud
I've been looking through the community posts and I see issues similar to what I am seeing. But those were all early in September as the new version of software was being rolled out, and here it is late October and I'm just installing my collector. I've successfully installed it, and created my collector in the portal. I also downloaded and applied the .zip file that I assume authorizes the collector for connection to the cloud portal. I also updated a pre-defined data collection profile called sntc1x_min_dpacp that I assume is to collect my inventory and send the results to the cloud which should then show up in the portal. If I manually run the job (and I do have devices showing up on the collector) it completes, but when I look for the job in the portal there is nothing there.
I also created an upload profile, and when I run it, it tells me it is successful, but there is an http status error 503 - AuthzFilter exception shown, and while I can't scroll down to see the status of the individual items I know that the first three were successful, and I believe the upload is what generates this message. It tells me however that the overall status was a success.
So can someone point me to whatever peice of this I am missing? I've watched a number of the how-to videos which are somewhat dated, and don't provide much in the way of specifics.
Thanks.
Dave
2 ACCEPTED SOLUTIONS
Cisco Employee
Mark as New

Bookmark

Subscribe

Mute

Email to a Friend
Hi Dave,
Please SSH into your collector and run the command "show date".
Your time needs to be synced up with our backend in order to process the upload. If the time appears to be off, run the command "timesync" and enter your NTP server.
Thanks,
Lynden
Beginner
Mark as New

Bookmark

Subscribe

Mute

Email to a Friend
I actually installed the suggested patch in that post and was able to login after that. I ran the timesync command and am testing an upload as we speak. Thank you for your assistance.